Understanding Damages and Liability for an Ontario Trucking Accident
While no one expects to be injured in a commercial trucking accident, commercial trucking accidents occur all too often, leaving innocent victims severely injured or dead. Victims injured in a commercial trucking accident have the right to sue for damages caused by the accident. However, figuring out what party should be sued is far more complicated when a commercial trucking accident has occurred than when a car accident has occurred. This is why you should reach out to an experienced trucking accident lawyer in California who can help you navigate the complexities of pursing compensation for any damages sustained. We can help you determine who is liable for an Ontario trucking accident.
Here at the Caruso Law Offices, P.C., our compassionate and experienced team can help you and your family recover compensation for all types of serious or catastrophic trucking wrecks. Our personal injury law firm's main office is in Albuquerque, New Mexico with a satellite office in Santa Fe, New Mexico. But based on our customer's demands and familiarity with California law and trucking accident cases, we have opened a new office in California serving Inland Empire, Ontario, and San Bernadino. If you suffered serious personal injuries in any type of big rig or box truck crash in Ontario, California, please call our experienced team to learn more about how we can help you and your family.
Who Can Be Sued After a Trucking Accident?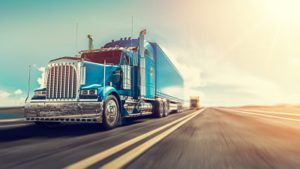 As mentioned above, figuring out what party should be sued can be quite confusing. This is particularly true when there are multiple entities involved. There are actually many different parties who may be responsible for a trucking accident, including the following:
Truck Driver – The driver who was operating the commercial truck at the time of the accident often is held at least partially responsible for the accident. Possible causes that may have contributed to the accident include truck driver errors such as distracted driving, speeding, reckless driving, driving under the influence of alcohol or drugs, hours of service violations, or other negligent actions resulting in commercial trucking accidents.
Commercial Trucking Company – While the truck driver almost always plays a part in the commercial trucking accident, another entity which may be responsible for commercial trucking accident is the trucking company. If the trucking company allowed or encouraged hours of service violations, this may result in truck driver fatigue, leading to a commercial trucking accident. Additionally, trucking companies are supposed to be responsible for the conduct of their drivers, and are responsible for ensuring that truck drivers receive appropriate training. Failure to do so can result in commercial trucking accident.
Parts manufacturers – Sometimes, mechanical failures can lead to commercial trucking accidents. If mechanical failures are caused by an improperly constructed part of the truck, the parts manufacturer can be held responsible. Examples of causes of accidents that are sometimes caused by parts manufacturers include tire blowouts, brake failure, or a failure of the steering system.
Parties that loaded the truck – Sometimes, trucking companies hire other companies to load and unload commercial trucks. There are certain federal regulations regarding how trucks should be loaded to prevent trucking accidents. Failure to properly load a commercial truck can result in a trucking accident.
Mechanics – Mechanics are responsible for ensuring that all parts of a commercial truck are functioning properly and are serviced at appropriate intervals. Failure to appropriately inspect, repair, and regularly service commercial trucks can result in a commercial trucking accident.
Injured in a Truck Wreck? Have Us Determine Who is Liable for an Ontario Trucking Accident that Hurt You
Victims who suffer serious personal injuries that are permanent and disabling should call our commercial trucking accident in Ontario, CA for help. Our motor vehicle wreck law firm offers FREE consultations and case evaluations, allowing victims and their families to recover compensation for their lost wages, medical bills, and conscious pain and suffering. To learn more, please contact the Caruso Law Offices, P.C. by calling (505) 384-7865 to schedule a FREE consultation with our lawyers. We can help you and your family determine who was liable for an Ontario trucking accident that harmed you or your loved ones.
We handle causes throughout New Mexico, including Las Cruces, Santa Fe, Roswell, Cuervo, Rio Rancho, Clovis, Farmington, Hobbs, Albuquerque where our office is located, and anywhere else throughout New Mexico. We also have a second trucking accident office in California, serving those in Inland Empire and San Bernardino County, as well as those who have been catastrophically injured or wrongfully killed through California. Please call to schedule for FREE appointment by dialing (505) 384-7865 or contact us through our website's easy to use and convenient contact box available here.