Get the Help You Need From an Experienced Car Accident Lawyer
Car accidents are among the leading causes of personal injuries and death in the United States. According to statistics from the National Highway and Traffic Safety Administration (NHTSA), approximately 43,000 people are wrongfully killed in traffic accidents each year in the United States. Roughly another 2.2 million people suffer personal injuries in traffic accidents throughout the United States, some ending up with permanent disabilities.
Our experienced Albuquerque car accident lawyer knows that motor vehicle crashes are a big problem in New Mexico too. Although the New Mexico Department of Transportation has enacted may safety programs to help combat traffic accidents, statistics reveal that New Mexico is still the sixth most deadly state for car accidents deaths per population and per vehicle miles traveled.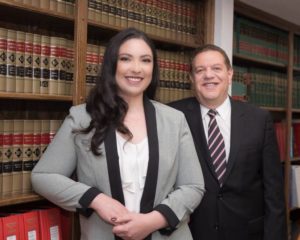 We Accept All Types of Car Accident Claims
Here at the Caruso Law Offices, P.C., we understand that motor vehicle crashes involving passenger cars, tractor trailers, buses, motorcycles, bicycles, pedestrians, and other types of traffic accidents can result in serious or fatal injuries. These injuries affect not only the victim, but also the entire family – often causing physical harm, emotional injury, and financial damages that may seem overwhelming. We are proud to accept all types of car accident claims.
If you or a loved one were involved in any type of serious car accident in New Mexico, call our experienced Albuquerque car accident attorneys at the Caruso Law Offices, P.C. to schedule a FREE consultation to learn how we can help you recover the damages that you may be entitled to under New Mexico law.
Excellence in Representing Our Clients: Why Our Albuquerque Car Accident Lawyer is Different
Victims and their families who have been involved in a serious or catastrophic motor vehicle accident cannot just call any personal injury law firm or lawyer to help them. They need to call an experienced like ours:
Over $30 million in verdicts and settlements recovered for our clients in 2016
Over 35 years of legal experience handling motor vehicle accidents, including representing victims and their families throughout New Mexico and parts of California
Our founder attorney Mark Caruso is a former insurance company attorney who intimately knows the ins and outs of the insurance industry, using his past experience and knowledge to maximize your claim
A personal injury law firm dedicated to just motor vehicle accident cases, especially catastrophic car and trucking accidents
FREE Consultations and Case Evaluations which come with NO OBLIGATION to sign up at your consultation
No upfront expenses or financial obligation, we pay the costs and disbursements of your case, including medical record fees, expert expenses, filing fees, postage, and other litigation costs which are only reimbursed after we recover compensation for you
Pay no legal fees until we recover compensation for you in the form of a settlement, verdict, award, or another type of recovery – and our fee is only a percentage of what we recover for you
No win, no fee guarantee
Personalized service from our staff of lawyers, paralegals, secretaries, and other assistants that is dedicated to you and your specific case – no cookie cutter approaches, and
Other important aspects of our bodily injury law firm, including a friendly and family-like atmosphere for our clients that has developed from years of success.
If you or a loved one were injured in any type of motor vehicle accident in New Mexico, call the Caruso Law Offices, P.C. to schedule your FREE consultation to learn more about your rights with one of our car accident lawyers.
Many Kinds of Car Accidents, One High Standard
Car accidents come in many forms—varying widely in how they happened and the type of injury suffered by our clients. At Caruso Law Offices, P.C., our top-rated Albuquerque car accident lawyers have the skills and legal knowledge to handle all types of accidents. No matter what kind of car or truck accident you were in, we will provide the same high-quality legal assistance. Among other cases, we can help you with:
Distracted driving accidents
When a driver is distracted, the resulting accident is often severe with multiple catastrophic and fatal injuries. According to the NHTSA, distracted driving car accidents result in over 3,100 traffic deaths each year in the United States. Unfortunately, right here in New Mexico we are the worst state for distracted drivers and lead the country in distracted driving fatalities. Distractions in the vehicle could be a cell phone, the radio, a pet, food, GPS, tablets, laptops, conversations with passengers in the vehicle, or distractions from someone or something outside the vehicle. Anything that takes the driver's focus, hands, and eyes from the safe operation of his or her vehicle is a distraction that can cause a collision and injury to others.
Drunk driving accidents
Unfortunately, this is a significant issue in New Mexico where we have one of the highest DWI accident rates in the United States. Despite tough New Mexico laws, far too many drivers continue to drive while intoxicated and cause serious or fatal traffic accidents. That's why the Caruso Law Offices aggressively pursues claims against drivers who were under the influence of drugs or alcohol. If you or your loved one was hurt in a collision with an intoxicated driver, please call our New Mexico DUI accident attorney immediately. If you are injured by a DWI driver, you may also be entitled to punitive damages to punish the DWI driver for your damages and injuries.
Traffic violations
New Mexico law sets forth the rules of the road which are aimed at creating an orderly process for drivers as well as keeping those on, in, or around the road safe. When drivers fail to comply with NM law in Albuquerque, it can result in very serious and deadly motor vehicle accidents. Some of the most common traffic violations that our experienced Albuquerque auto accident lawyers can handle for you include defendants speeding, running a red light or stop sign, failing to yield, improper U-turns or lane changes, aggressive driving, and other types of reckless or careless driving that violations our laws.
Passenger injuries
If you were not a driver in the accident, you may have access to multiple insurance claims to cover your medical bills and lost wages. Your claims for damages and injuries may be against other drivers or even the driver of your vehicle. Relatives may bring claims against the insurance companies of relatives who operated the vehicle negligently. Our New Mexico passenger injury lawyer will protect your rights.
Uninsured motorists
If the negligent driver didn't have insurance, we can find other avenues for compensation. New Mexico law requires insurance companies to sell uninsured motorist coverage for all vehicles. You can waive this uninsured motorist insurance only if certain requirements are met. Uninsured motorist coverage steps into the shoes of the uninsured driver, and your own insurance company pays you what you would have got if the uninsured driver had insurance.
Getting medical care
You may need more treatment than just the emergency room. If necessary, we have a list of physicians and other professionals who will delay payment until you receive your injury settlement. Our lawyers have been approved by doctors and health care providers throughout the state to issue letters of protection as a promise to pay when the case settles. This permits our lawyers to refer you to well qualified doctors who won't charge you a co-pay or deductible or even bill you until the case settles. You can get first class health care to treat your injuries and have your bills paid by the other driver's automobile insurance.
Our goal is to make sure that you get everything you need while working through the recovery and insurance claim process. This looks different for everyone, which is why we tailor our approach to your exact situation. But we want you to know that our car accident attorney will take the stress out of your car and truck accident.
Car accidents are overwhelming, and you likely have many questions. With our experienced car accident attorney on your side, we can help remove as much anxiety as possible and get you the answer and compensation that you deserve.
Dangerous Intersections in Albuquerque, New Mexico that Cause Car Accidents
Although an individual could be seriously injured or wrongfully killed in a car accident anywhere in Albuquerque or New Mexico, there are certain areas of our City that continue to prove to be very dangerous intersections. Some of the most dangerous intersections for Albuquerque car accidents are the following:
Montgomery Boulevard NE and San Mateo Boulevard NE – this is ranked as the 6th most dangerous intersection in the entire United States, making it the most dangerous also in New Mexico. Here is a Google map pin of this dangerous intersection.
Coors Boulevard NW and Paseo Del Norte Boulevard NW – this Albuquerque intersection has roughly 380 traffic accidents a year with approximately 29% of them being fatal, according to statistics found by our Albuquerque car accident lawyer from the University of New Mexico. This is a staggering figure for one intersection, especially this one which is very commonly used to get around our City.
Indian School Road NE and San Mateo NE – also resulting in far too many Albuquerque car accidents, which also 38% of them are fatal, this intersection combines speed with the dangerous. Far too many car accidents near here are caused here, which is why victims should call our car accident lawyer near me. Here is a Google street view pin of this intersection in ALB.
Coors Boulevard NW and Irving Boulevard NW – also boosting a near 35% fatal accident rate at this portion of Coors Boulevard, this intersection combines speed with commercial buildings that form a distraction. This deadly combination results in way too many fatal car accidents in Albuquerque. Here is a Google street pin to see how distracting and dangerous this intersection is – even when everything is standing still.
Coors Boulevard and Quail Road NW – our car accident lawyer near me in Albuquerque hates to see another Coors Blvd entry to this list, but this intersection is also very deadly and has a 32% fatal accident rate. Far too many drivers, occupants, and pedestrians are wrongfully killed at this intersection. This one not only combines speed and commercial distractions, but also many lane changes, special delayed lights and traffic signals, and a somewhat confusing lane pattern. It is no wonder why this intersection is deadly. Here is a Google street view pin to see for yourself.
Eubank Boulevard NE and Montgomery Boulevard NE – although last on our list, this second entry for Montgomery Boulevard still comes with a 31% fatal accident rate. This is staggering, but not unexpected considering the intersection at San Mateo Boulevard NE is the 6th worst intersection in the United States. What makes the Eubank Blvd NE and Montgomery Blvd NE intersection so dangerous is that many vehicles are turning left when facing oncoming traffic at a high-speed. It is also at a commercial four corners, meaning pedestrians, cyclists, and others are crossing or near this location. Here is a Google street pin to check out this dangerous intersection for Albuquerque car accidents.
Even though this list contains many high-speed and high-traffic roadways, a catastrophic or fatal intersection could occur in any area of Albuquerque. That includes even low-speed roadways, where even a minor collision could cause permanent and disabling injuries. Victims who are injured in these types of accidents should call our experienced car accident lawyers for help with their cases.
How to Prove Liability in a New Mexico Auto Accident Case
Generally, there are two types of car accident insurance states. One type of state is a "no-fault" state, which means that an injured driver turns to their own insurance carrier for compensation after a motor vehicle accident – even if they were not responsible for their injuries or the crash. The purpose is to allow a victim to recover quick compensation in a non-adversarial manner. After fault is later determined, the insurance carriers can sort out liability and apportionment between themselves in a separate lawsuit known as a subrogation lawsuit or claim (although most times they will settle with each other). Whereas in an "at fault" state, a victim must turn to the at-fault driver's car insurance to recover compensation.
New Mexico is an "at fault" car accident state. Thus, in order to hold another driver responsible for your crash, you must prove that their negligence (unsafe actions or inactions) contributed to the collision. A successful car accident injury claim will be supported by compelling and well-organized evidence. We will investigate your accident and secure all of the evidence you need to prove fault.
Caruso Law Offices, P.C. utilizes leading experts and investigators who can be immediately called and directed to the scene of an accident. This is extremely important if the accident involves a commercial vehicle, since the commercial vehicle driver is normally directed to contact a specific accident investigator upon impact with another vehicle. You must protect the evidence in a commercial vehicle crash immediately following the crash. In trucking accidents, preserving the electronic control module (ECM) data is also critical because it can be easily modified or deleted – thus making it harder to prove your claim.
Generally, there are two ways to prove liability in an Albuquerque car accident under New Mexico Law:
First – Common Law Negligence
The most common cause of action (or claim) in a car accident case is known as negligence. This is a common law, or judge-made law, that has evolved over decades of legal evolution. That's because the common law is a flexible standard which dictates what society finds to be reasonable and just. It is the most common type of claim in any personal injury case, and often other types of lawsuits like construction, business deals, or even construction.
Under New Mexico common law, a driver is negligence when he or she fails to exercise reasonable care in the use or operation of a motor vehicle. That means seeing what there is to be seen and hearing what there is to be heard in a motor vehicle. It also means that drivers must be courteous and reasonable in the movements, driving defensively and as a reasonably prudent person would drive in similar circumstances.
Thus, a driver who is operating a vehicle in a reckless, careless, or outright dangerous manner will likely not be driving as a reasonably prudent person. This standard is flexible and adjusts based on the facts and circumstances. But in general, when a defendant fails to act in a reasonable manner, he or she can be found negligent and liable for the harm of others injured in Albuquerque, New Mexico.
Second – Negligence Per Se
A second way to find a defendant negligent for personal injuries in a motor vehicle accident is through the doctrine of negligence per se. While the common law standard of negligence is based on the reasonableness of the general public and what a reasonably prudent person would do, negligence per se is a legal doctrine based on what the Legislature (or laws made through formal rule-making processes) has determined to be illegal. Thus, the doctrine of negligence per se is based on the violations of statutory law.
When a defendant has violated a statutory law, and such violation has caused the harm the law meant to prevent to the person that the law was meant to protect, a defendant can be found automatically liable to a victim. That means the victim will only need to prove that his or her damages were caused by the defendant's negligence. This is a powerful legal doctrine for that purpose.
An example would be when a defendant commits a violation of the New Mexico motor vehicle code under chapter 66 of the New Mexico revised statutes. Some common examples of statutory violations that could hold a defendant automatically negligence under New Mexico law for an Albuquerque car accident include the following:
Speeding
Drunk driving
Running a stop sign
Distracted driving
Improper U-turns
Drugged driving
Running a red light
Failure to yield
Reckless driving
Failing to yield to a pedestrian in a cross-walk
Improper lane changes
Following too closely (rear end collisions)
Mechanical defects (brakes, steering columns, or other parts of a car that are not working)
Unsafe left turns
Unlicensed driver
Disobeying a traffic control device
Unsafe backing, and
Many other types of statutory violations that may result in liability.
Limitation and Exception on Negligence Per Se
While the doctrine of negligence per se is very powerful for a statutory violation, it does not apply in the same way for regulatory violations. This predominately focuses on trucking regulations under the Federal Motor Carrier Safety Administration (FMCSA). A violation of a regulation that results in harm to a victim the regulation was meant to protect is not an automatic finding of negligence. Thus, a victim will still need to prove liability.
Rather, a violation of a regulation (an agency-made rule) is just evidence of negligence. That means it can be used to show to a trier of fact (a judge in a bench trial or a jury in a jury trial) that the defendant's conduct was evidence of careless, reckless, or possible negligence. But it cannot be used to show that defendant's conduct was absolutely negligent.
Thus, when there is a violation of a regulation rather than a statute, you will need to search for a car accident attorneys near me to find the best car accident lawyer in Albuquerque to help you. That means calling the Caruso Law Offices, P.C. to learn more about your rights to compensation.
We Can Help You Recover Compensation for Your Injuries and Damages After a Car Accident in Albuquerque
Victims of a car accident may be entitled to "damages." This is a legal term of art which simply means the type of relief that a party to a lawsuit can obtain. Although there are many different types of damages, in a personal injury action like a car accident, damages are typically monetary compensation.
In New Mexico, car accident victims can recover this financial compensation for both economic and noneconomic losses. Economic losses are those which can be reasonably calculated. This includes medical bills, lost wages, lost future earnings, and property damage. Whereas noneconomic losses include harm like conscious pain and suffering, loss of consortium, emotional harm and distress, and other nontangible losses.
Some of the most common damages that our Albuquerque car accident attorneys can recover for you include the following:
Past pain and suffering – this is the physical harm and agony that was caused to you in a motor vehicle accident, as measured from the date of the accident until the date that you recover compensation in a settlement, verdict, award, or another type of recovery.
Future pain and suffering – similar to the above, future pain and suffering is measured from when you get your payment until the rest of your natural life. This is predicted by an actuary table as based on your current age, but it could be contested by an expert to extend or shrink that time. Future pain and suffering goes to your future disability and harm that you have suffered and will continue to suffer, including a percentage loss of use of a limb, loss of enjoyment, or other harm.
Medical bills – reimbursement for past medical bills, as well as compensation for reasonably proven future medical bills.
Lost wages – this is reimbursement for lost wages due to the car accident, doctor appointments, your disability, court, or any other reason related to the negligent actions of the defendant or defendants.
Lost future earnings – when you are unable to continue in the same position or career and must take a lower-paying position or job, you may be entitled to the difference between your older and highest salary, and your lower and newer salary. That difference is then multiplied by the number of working years that you have left, and adjusted for inflation. This can be a significant recovery if you are younger when you are injured, which is why you need to obtain an experienced Albuquerque car accident attorneys to calculate your losses and fight to protect your rights.
Nursing care and treatment – when certain personal injuries in a motor vehicle accident result in catastrophic injuries which require nursing home care, in-home nursing, a home health aide, or admission to an assisted living or nursing home, victims may be entitled to recover these expenses in a lawsuit.
Vehicle and home modifications – victims who suffer catastrophic, permanent, and disabling personal injuries may be unable to live and work in their homes or use their vehicles like they did before their life-changing injuries. This is why victims of a car accident may be entitled to compensation for vehicle and home modifications such as a car ramp, chairlift, bed lift, shower and bathtub modifications, and other changes to a home or vehicle that allow a person to get in and out of it, or to otherwise try to live what is now the "new normal."
Loss of consortium – this is a derivative claim that your spouse can have to file for loss of relations, services, affection, companionship, guidance, protection, and other normal relations. Other family members and dependents may also be entitled to loss of consortium in the form of companionship and guidance.
Wrongful death damages – this includes damages for loss of support, guidance, protection, society, and also burial costs and funeral expenses.
Property damages – damage to your vehicle, personal effects, clothing, bicycle, and other objects may be compensated as part of a lawsuit.
Punitive damages – although rare, when a defendant's negligence is egregious and reprehensible which is morally unfit and shocking to the conscious, victims may be entitled to recover compensation for punitive damages. These damages can be very difficult to obtain but significant in the right instance and with the right lawyer like ours.
Other damages and harm caused by the defendant's conduct that the Caruso Law Offices, P.C. can prove for you.
It's the job of your car accident attorney to help you identify which type of damages you can include in your car accident claim. Not all car accident cases are alike, so having one of our expert auto accident attorneys help you evaluate your car crash is pivotal.
Comparative Fault in New Mexico
Damages in a personal injury lawsuit can be significant, especially in certain types of car accidents resulting in permanent damages and disability. Of course, insurance companies have an incentive to settle these claims for the lowest amount possible. One way is to blame the victim for his or her injuries and damages.
States throughout the country have adopted different types of fault-sharing statutes. This includes contributory fault where even a portion of fault for an accident could bar a victim from recovering compensation. This can lead to unjust results where a victim could be barred from recovering compensation if he or she is just 1% at fault. Some states have modified this approach and allow a victim to recover as long as he or she is not more than 50% at fault, meaning the defendant carries the majority of fault for the car accident.
Whereas New Mexico is a known as a pure comparative fault state. That means a victim's negligence in causing the accident or injuries will be used to proportionally lower his or her recovery. The exact percentage is what is used, no matter how high or low it is. This is very equitable and fair because it allows a victim to recover his or her damages which are truly deserved under the law.
An example of pure comparative fault in New Mexico would be a victim who recovers $100,000 but is 15% at fault for the crash. A court will likely reduce his or her comparative fault to $85,000. This removed compensation for the 15% that the victim caused, and keeping the defendant liable for the 85% that he or she truly caused.
Insurance companies will try to offer or advocate for a low damages award, while trying to maximum a victim's comparative fault. That means they will try to burn at both ends of the candle, decreasing what you can get but maximizing what is your fault. With experience on the other side as a former insurance attorney, our Albuquerque car accident lawyer Mark Caruso and Caruso Law Offices know their tactics and strategies. He knows how to help clients maximize their compensation.
Common Personal Injuries After a Car Accident in Albuquerque
There are many possible personal injuries that could be caused by a car accident in Albuquerque, New Mexico. Virtually any injury is possible. Although many of the most dangerous intersections above are high-speed and frequently result in catastrophic harm including wrongful death. Generally, the most devastating that the injury is, the more experienced of a car accident lawyer you will need. That is because your case will not only involve complicated issues of law, but also complicated issues of medicine and anatomy. With over $30 million recover for clients since 2016, our Albuquerque car accident lawyer is a clear choice for complicated, catastrophic, disabling, and permanent injury cases.
Some of the most devastating and catastrophic types of car accident injuries that the Caruso Law Offices, P.C. has handled include the following:
Traumatic brain injuries (TBIs) including concussions, coup-contrecoup brain injuries, diffuse axonal TBIs, brain bleeds, penetrating injuries, and other serious or catastrophic harm to the brain which changes how it functions
Spinal cord injuries, including paralysis resulting in paraplegia or quadriplegia
Amputations or loss of a limb, including as small as a finger or toe, or as large as an entire leg or arm
Broken bones and fractures, including orbital blowout fractures
Organ injuries and damage, including lung bruising, heart contusion, ruptured spleen or liver, and other damages to the pancreas, intestines, kidneys, and other organs
Blindness, either total or partial, or a decreased field of vision loss
Significant scarring and disfigurement
Burn injuries and damages
Joint separations, especially those requiring surgery
Dislocated joints
Nerve injuries, including facial nerve injuries and brachial plexus nerve injuries
Back injuries and neck injuries, including a slipped disc, disc herniation, annular tear, impingement on nerves, compression fracture, or another type of serious or catastrophic injury
Soft tissue injuries
Knee injuries including a torn meniscus or LCL, ACL, PCL, or MCL tear
Shoulder injuries including a SLAP tear, rotator cuff tear, impingement, inflammation, or other damage
Total joint replacements, including of the knee, shoulder, hip, ankle, elbow or any other joint
Cervical fusions or lumber fusions
Loss of taste or hearing
Facial scarring or disfigurement
Wrongful death, and
Other serious or catastrophic personal injuries that you will need an Albuquerque car accident lawyer near me to handle for you like one of ours at the Caruso Law Offices, P.C.
How Our Albuquerque Car Accident Lawyer Mark Caruso Can Help You and Your Family
If you or your loved one was injured in a crash in Albuquerque, New Mexico, it is normal to be overwhelmed. The road after a car accident can be long, so you need the right Albuquerque car accident lawyers on your side. At our bodily injury law firm, we will help you deal with every issue as soon as it comes up. We have done this for a long time, and we can advise you on a host of legal and medical situations. More specifically, our team of compassionate and experienced legal professions is ready to:
Conduct a free, in-depth review of your car or truck accident case
Listen to your story and answer any questions about your rights or options
Investigate the accident—gathering all relevant evidence, including medical records
Represent you before the insurance company, handling correspondence and settlement negotiations
Prepare a compelling, well-documented car or truck accident injury claim
If an insurance carrier, defense lawyer, or defendant is being unreasonable, we are prepared to protect your legal rights to compensation in a court of law, seeking your legal remedies in a courtroom
Handling an appeal if you have been aggrieved by an error of law or fact, and
Preparing, handling, and otherwise litigating your Albuquerque car accident case for you.
While most motor vehicle accident cases are eventually settled, Mark Caruso is a trial-tested personal injury lawyer. We are prepared to bring your claim wherever it needs to go to get you the complete financial compensation that you deserve.
Call to Arrange a No-Obligation Consultation With Our Experienced Car Accident Attorney in Albuquerque, New Mexico
At Caruso Law Offices, P.C., we fight aggressively to protect the rights and interests of our clients. If you were injured in a car, our attorney is standing by, ready to help. To learn more about how our dedication to results can benefit you, we invite you to call (505) 369-0744 or reach out to us online now to request a free initial consultation.
If you are not able to visit our offices in Albuquerque or Rio Rancho, we can make arrangements to come and see you in your own home or hospital, if necessary. We accept cases throughout New Mexico, and we will travel to see you if you cannot drive to Albuquerque or Rio Rancho. We do not charge anything unless we win the case for you. We offer a contingency fee, which makes us more affordable than any other personal injury attorney in New Mexico.
Contact Our Experienced Albuquerque Car Accident Lawyer to Represent You and Your Family
The road after a car accident can be long, so you need the right people on your side. At our personal injury law firm, we will help you deal with every issue as soon as it comes up. We have done this for a long time, and we can advise you on a host of legal and medical situations.
For a free consultation, please contact our office. You can reach our Albuquerque car accident lawyers by our convenient and easy-to-use Contact Us box available here, or by phone: (505) 369-0744. We practice throughout New Mexico from our location in Albuquerque. We look forward to working with you and your family.