Victims of Trucking Accidents in Ontario, CA Could Have Been Caused by Truck Driver Shortages
Truck driver shortages pose not only problems with products not getting to their desired location, but also pose safety risks as well for other drivers on the road. Truck driver shortages have been an issue for the last several years, leading to overworked truck drivers. Presently, the shortage of truck drivers in the United States is over 80,000 needed drivers. Not only do shortages cause delays, but they also cause trucking accidents in Ontario, CA. This is because many trucking companies will push drivers to work longer hours and more often, sometimes even violating hours of service regulations. Other times carriers will hire less-experienced drivers because they do not have any drivers, creating the risk for serious accidents that could have been avoided with a well-trained and experienced driver.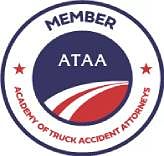 If you or a loved one were seriously injured in a trucking accident caused by a fatigued or inexperienced driver, call our experienced trucking accident lawyers in Ontario, CA for help. Here at the Caruso Law Offices, P.C., we are members of the Academy of Truck Accidents lawyers and our experienced team of commercial trucking accident lawyers can work with you to determine if negligence played a part in your accident, and if you may be eligible for compensation. This includes compensation for pain and suffering, lost wages, and medical bills. To learn more about your rights to compensation under California law, please call today to schedule a FREE consultation.
Causes of Accidents Due to Truck Driver Shortages
While there may be fewer truck drivers, there is a still a need for products to get to their desired locations. This need leads to commercial trucking companies needing to make up for the deficit in drivers. Some of the most common actions that commercial trucking companies can take which can lead to trucking accidents include the following:
Hiring drivers who are not qualified to drive – With a lack of qualified truck drivers wanting to work, the options for hiring individuals can be challenging. This can lead to hiring of individuals that are not qualified, leading to trucking accidents. Commercial trucking companies have an obligation to review driving records, run a background check, and check for any certifications that may be required to operate a commercial truck.
Failure to adequately train new truck drivers – Truck drivers who may have recently earned their CDL license still require necessary training in order to operate a commercial truck safely. If there is a shortage of qualified drivers, new commercial truck drivers may only receive an abbreviated training, or no training at all.
Use of Self-Driving Trucks – With truck driver shortages becoming a problem, self-driving trucks have become more common in order to combat the shortages. While this may sound like a great solutions, any vehicle can have mechanical issues, potentially leading to a catastrophic accident.
Violation of FMCSA standards regarding hours of service regulations (HOS) in order to fulfill delivery demands – All truck drivers are required to adhere to FMCSA standards regarding hours of service. These guidelines are in place in order to prevent truck driver fatigue, which in turn lowers the risk of commercial trucking accidents. Sometimes, desperate commercial trucking companies may allow or even encourage commercial truck drivers to violate these regulations in order to fulfill a delivery deadline, leading to catastrophic trucking accidents.
How Our Ontario Trucking Accident Lawyers Can Help You
If you or your love one was injured in a commercial trucking accident in Ontario, CA, we encourage you to call our commercial trucking accident lawyers to learn how we can help you recover the compensation you deserve. It may not be immediately apparent as to what caused your accident, but our lawyers can investigate the cause and determine if negligence played a part in your accident. Call today to learn how we can help you by scheduling a FREE consultation.
To learn more, please call (505) 384-7865 to schedule a FREE consultation with our lawyers. We handle causes throughout New Mexico, including Las Cruces, Santa Fe, Roswell, Cuervo, Rio Rancho, Clovis, Farmington, Hobbs, Albuquerque where our office is located, and anywhere else throughout New Mexico. We also have a second trucking accident office in California, serving those in Inland Empire and San Bernardino County, as well as those who have been catastrophically injured or wrongfully killed through California. Please call to schedule for FREE appointment by dialing (505) 384-7865 or contact us through our website's easy to use and convenient contact box available here.