Las Vegas Truck Accident Lawyers Representing Victims in New Mexico
When a serious truck accident in New Mexico results in severe injuries, it is critical to seek advice from our Las Vegas truck accident lawyers as soon as possible to begin working on a claim for financial compensation. Generally speaking, anyone who is injured in a truck accident may be eligible to start the claims process by filing an insurance claim.
However, given the severity of many truck crashes, auto insurance policies are insufficient to cover the total losses that a plaintiff experiences in a serious semi-truck crash. As such, it may be necessary to begin the process of filing a truck accident lawsuit against the at-fault party or parties. Our team at Caruso Law Offices, P.C. can help with your case.
Common Injuries in Las Vegas Truck Collisions
Many different types of injuries can result from truck accidents, including but not limited to the following:
Traumatic brain injuries (TBIs);
Neck injuries;
Back injuries;
Spinal cord injuries (SCIs);
Facial lacerations and disfigurement;
Amputations;
Organ damage and internal bleeding;
Fractures; and
Psychological harm.
Injuries will depend upon a variety of factors that are specific to the crash, including the speed of the vehicles at the time of the collision, the size and weight of the vehicles involved in the accident, and the type of accident (such as a side-swipe accident or an under-ride accident involving a passenger car and a big rig).
Seeking Damages for Your Las Vegas Truck Crash Injuries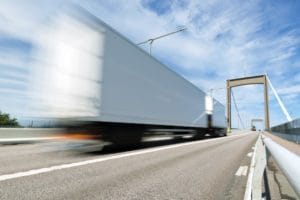 Most plaintiffs in truck accident lawsuits will seek compensatory damages, which provide compensation for losses. Those losses may include but are not limited to:
Hospital bills;
Lost wages;
Healthcare costs;
Necessary medical equipment;
Rehabilitative therapy;
Pain and suffering;
Disfigurement; and/or
Loss of enjoyment of life.
In some cases, a plaintiff may be eligible to seek punitive damages. A trucking accident lawyer in Las Vegas can provide more information.
How Comparative Fault Could Impact Your Las Vegas Trucking Accident Claim
What will happen if the defendant argues that you are also partially at fault for the truck accident? For example, what will happen to your damages award if the defendant says that you were speeding at the time of the accident, or that you were texting while driving and could have avoided the crash if you had been driving more carefully?
These questions bring up the issue of comparative fault. According to New Mexico's comparative fault law, a plaintiff can be eligible to recover damages even if that plaintiff is partially to blame for the accident or for the severity of the injuries she sustained in the truck accident. However, that plaintiff's damages award will be reduced by her total percentage of fault—whether the plaintiff is 5 percent or 95 percent at fault.
For example, if a plaintiff is awarded $100,000 in damages but is found to be 10 percent at fault, that damages award would be reduced by 10 percent ($10,000 in this case) and the plaintiff would recover $90,000. Yet a reduction in damages is not a given when a defendant raises the issue of comparative fault. With assistance from a Las Vegas truck accident attorney, a plaintiff can successfully show that she bears no responsibility for the crash.
How Much Time Do I Have to File a Lawsuit After a Las Vegas Truck Accident?
You should know that you only have a limited amount of time to file a truck accident lawsuit after you or a loved one has sustained serious or fatal injuries. For both personal injury lawsuits and wrongful death lawsuits tied to trucking accidents, the statute of limitations is three years. However, the clock on the statute of limitations will begin to tick at different points depending upon whether you will be filing a personal injury lawsuit to recover damages for your own injuries or a wrongful death lawsuit to recover damages for a loved one's fatal injuries.
Learn More by Contacting Our Las Vegas Truck Accident Attorneys
Nobody should have to go through the immensely difficult experience of sustaining personal injuries in a truck accident or losing a loved one in a New Mexico trucking collision. Call our Las Vegas Truck Accident Lawyers for help in a crash.
At Caruso Law Offices, P.C., we are dedicated to representing truck accident victims and their families in claims against negligent truck drivers, truck owners, trucking companies, and other liable parties. One of the experienced Las Vegas trucking accident attorneys at our firm can get started on your claim today. Contact Caruso Law Offices, P.C. to learn more about the services we provide to plaintiffs in New Mexico. Call us today at (505) 384-7865.