Top New Mexico Car Accident Attorney With Experience Handling Head-On Collision Claims
At Caruso Law Offices, P.C., our Albuquerque head-on car accident lawyer offers client-centered, results-focused representation to injured victims throughout New Mexico. With prior experience as an insurance company lawyer, Mark Caruso has a unique understanding of and insight into the claims process. We know how to help clients maximize their financial recovery. If you or your loved one was injured in a front-end collision, our law firm is ready to offer guidance. For a free, no obligation review of your auto accident claim, please contact us today.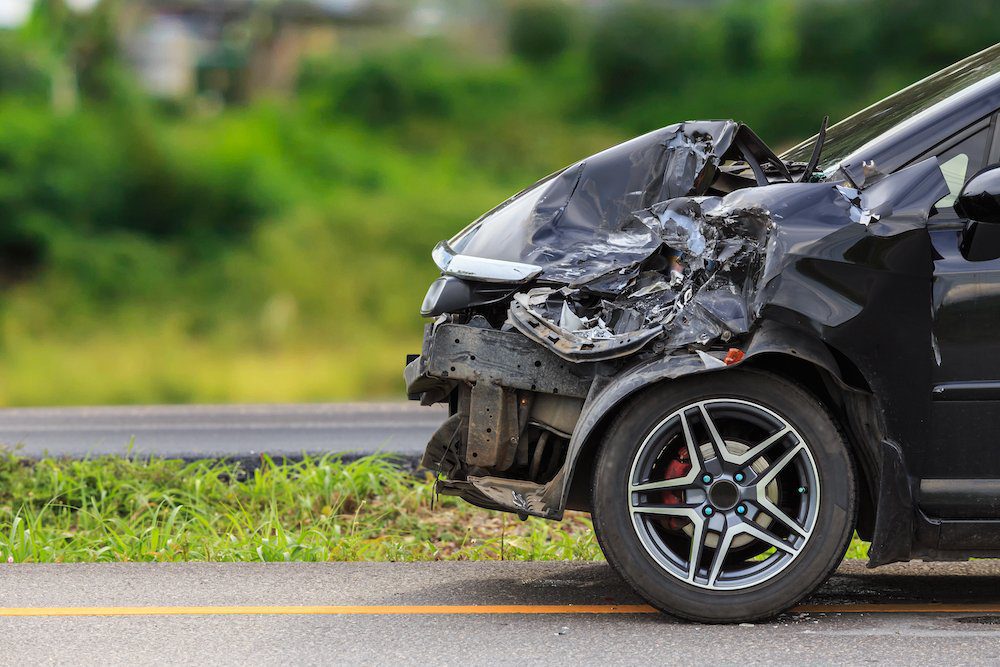 Why Do Head-On Collisions Occur?
Head-on collisions are also referred to as 'front-end crashes' or 'frontal impact crashes'. While head-on accidents are relatively uncommon, they are incredibly dangerous. Federal highway safety officials estimate that head-on collisions make up only two percent of all car accidents, but they are responsible for more than 10 percent of roadway fatalities.
A front-end collision may be the fault of a reckless or grossly negligent driver. As an example, an intoxicated motorist might enter the wrong side of a divided highway—thereby putting innocent people at extreme risk of being involved in a front-end accident. That may occur solely because of the reckless actions of that driver. On the other hand, some front-end collisions happen, at least in part, because of poor roadway design or lack of proper safety signage.
Liability for a Front-End Crashes in New Mexico
A comprehensive, thorough investigation is required after every head-on collision. If you were involved in a head-on crash, our Albuquerque auto accident attorney is ready to launch an immediate investigation—gathering and preparing all of the evidence you need to hold the responsible defendants legally accountable. New Mexico is an 'at-fault' auto accident jurisdiction. To prevail in a head-on collision claim, you need detailed, carefully prepared supporting evidence. This is particularly true in a truck wreck involving an 18-wheeler and FMCSA violations.
Head-On Collisions: Compensation for Injured Victims
Front-end collisions are among the most serious types of car accidents. Following a crash, you need full and fair financial compensation to cover your bills and support the people you care about. Sadly, defendants and insurers rarely make the claims process easy. At Caruso Law Offices, P.C., our Albuquerque head-on collision attorney is laser focused on helping clients maximize their recovery. You may be entitled to money damages for:
Emergency room care;
Medical bills and related costs;
Rehabilitative care;
Loss of current and future income;
Diminished earning capacity;
Pain and suffering;
Emotional distress;
Disfiguring injuries;
Loss of life enjoyment; and
Wrongful death.
Speak to Our Albuquerque Head-on-Collision Lawyer Today
At Caruso Law Offices, P.C., our New Mexico auto accident attorney has the skills, experience, and tenacity to handle all types of head-on-collision claims. If you were hurt in a head-on crash, we can help. To set up a free, confidential consultation, please contact our legal team right away. With office locations in Albuquerque and Rio Rancho, we represent car accident victims throughout New Mexico, including in Santa Fe County, Bernalillo County, Sandoval County, and Valencia County.