Assisting those Injured in an Alamogordo Truck Accident
Large commercial vehicles play a vital role in the New Mexico economy. They can be seen at all hours of the day racing along Routes 54 and 70, as well as pulling into downtown Alamogordo to drop off or pick up goods. Unfortunately, our Alamogordo truck accident lawyers know that these vehicles can cause serious damage when they run into a smaller passenger car, motorcycle, or another type of vehicle.
At Caruso Law Offices, P.C., our team has assisted many people involved in these types of serious, catastrophic and fatal trucking accidents. Whether you have suffered injuries or a loved one has perished in a crash, you might be entitled to compensation. Talk with an Alamogordo truck accident lawyer today to learn more.
How Truck Accidents Happen
One thing we know based on our experience is that no two truck accidents are quite the same. There are countless reasons why a truck might collide with other vehicles on the road, but truck driver negligence is often a cause.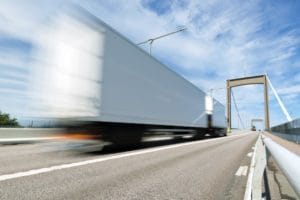 Truck drivers are negligent when they fail to use adequate care or when they break a traffic safety law. Some of the more common reasons include:
Lack of training
Speeding or driving too fast for conditions
Unfamiliarity with the surrounding area
Driver fatigue
Impairment by drugs or alcohol
Tailgating
Illegal use of a hand-held cell phone
In other situations, a defect in a truck part could cause an accident, such as brake failure or tire blowout. The party responsible could be a manufacturer or a mechanic who worked on the truck.
Truck Accident Injuries
Our lawyers have assisted many clients suffering from serious injuries, including:
Fractures
Joint injuries
Crush injuries
Soft-tissue injuries (sprain, strains, contusions)
Back injuries
Spinal cord injuries
Brain injuries
Concussions
Paralysis
Nerve damage
Chronic pain
These injuries require immediate treatment so that the accident victim has a chance to make a full recovery.
Sadly, many people also die in truck accidents each year. They can die at the scene of the accident or succumb days later from fatal wounds suffered in a wreck. We want family members to know that they are not alone during this difficult time; let us stand by you in your quest for justice.
Fair Compensation for Injured Victims
The amount of compensation our clients receive will depend on many factors. Generally, the more serious or permanent the injury, the greater the financial recovery. However other factors come into play, such as our client's degree of fault.
At Caruso Law Offices, we have helped clients receive money for the following:
Medical bills, including surgery, doctor check-ups, and prescription drugs
The cost of rehabilitation
Other reasonable medical care, including future care
Loss of income, including loss of future income
Property damage, including vehicle damage
Pain and suffering
Mental distress
Disfigurement or disability
When a loved one dies, then surviving family members might seek compensation as part of a wrongful death action. This type of claim arises out of the accident that killed your loved one, but it seeks to compensate surviving family members for certain losses, such as the loss of the deceased's income, as well as mental anguish and loss of companionship.
Trust Our Experience
Truck accident cases differ dramatically from regular fender benders. Indeed, truck accidents are their own area of law distinct from car wrecks. Our lawyers can help our clients in many ways, including:
Fully documenting the accident as much as possible. This includes visiting the accident scene and looking for evidence the police might have overlooked.
Requesting data and records from the trucking company, including "black box" data and disciplinary history for the driver.
Meeting with engineers and accident reconstruction experts to "recreate" the accident to really understand what happened.
Working with doctors and medical specialists to fully document and treat your injuries.
Analyzing which parties might be at fault, including the driver, trucking company, mechanic, loading company, or truck manufacturer.
Truck accident cases take quite a bit of time to build up properly. And truck companies are not eager to offer fair compensation to injured victims. Our skilled team of Alamogordo truck accident lawyers is prepared to drive a hard bargain at the negotiating table for our clients. When the other side refuses to play fair, we can and will file a lawsuit to vindicate our clients' rights.
Speak with an Alamogordo Truck Accident Lawyer in a Free Consultation
Our results-driven attorneys are prepared to begin working on your case immediately. We only need to hear from you to get started. Please contact Caruso Law Offices, P.C. today or call (505) 384-7865. One of our Alamogordo truck accident lawyers will meet to review what you know about the accident and discuss your chances of receiving reasonable compensation for your injuries.