TRUCK DEFECTS ACCIDENT LAWYERS IN RIO RANCHO, NEW MEXICO
When truck defects or mechanical failures cause an 18 wheeler wreck, the results are usually devastating and the injuries usually catastrophic. This is because large commercial trucks can easily cause accidents under the best of circumstances when they are functioning properly. But when there are truck defects or mechanical failures, these big rigs could end up being unguided missiles and incredibly dangerous. It is not uncommon, given their large size and heavy weight, for a tractor trailer truck to cause very serious personal injuries or wrongful death when they collide with a smaller, passenger vehicle.
But sometimes evidence of a truck defect or mechanical failure is not always obvious. After your trucking crash, all of the evidence regarding the condition of the truck is in possession of the trucking company or the insurance carrier who guards it. Truck drivers may even lie as to when they last serviced or performed maintenance on the truck in an effort to claim the crash was an unavoidable accident or even due to another person's conduct-including yours.
Here at the NM Truck Accident Attorneys, our Albuquerque truck defect lawyers know how to investigate, prove liability, and recover damages for victims. We have fought some of the largest trucking companies and insurance carriers in the country. There are some special and unique issues in truck defect cases that you will need an experienced trucking lawyer to help you with.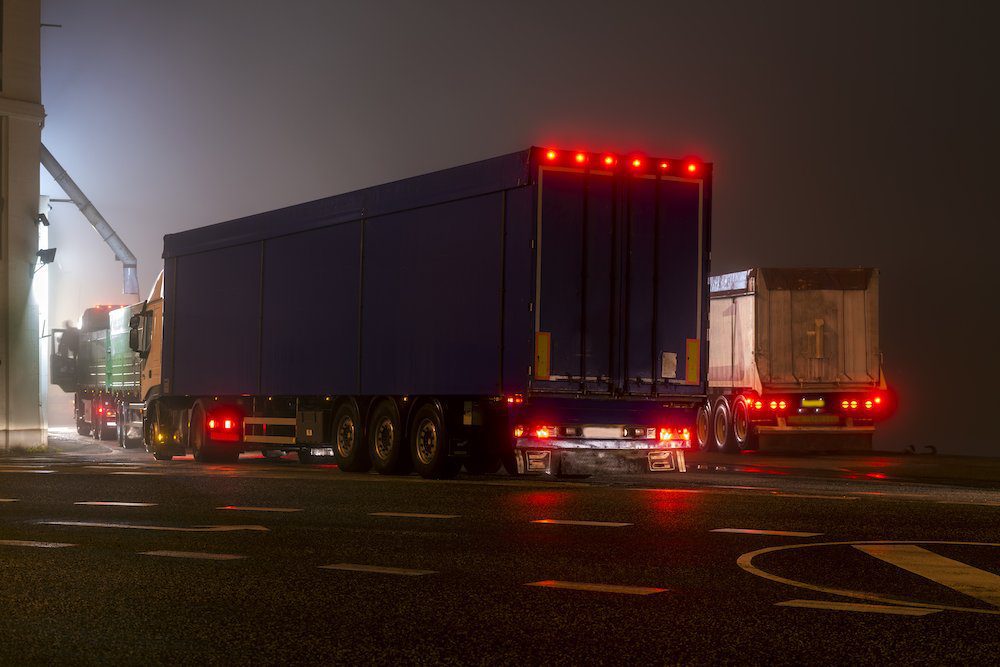 COMMON TRUCK DEFECTS WHICH CAUSE TRUCKING ACCIDENTS
Trucking collisions caused by a truck defect should not happen. They are almost always preventable if the truck driver, trucking company, and truck or part manufacturer exercises a reasonable degree of care in the maintenance, repair, installation, or creation of the part or truck. Unfortunately, far too many truck crashes occur due to truck defects. A semi truck crash can be caused by a truck defect from almost any part of the truck or its equipment. Some common truck defects which may have caused your New Mexico trucking accident include the following:
Brake failures;
Tire defects such as bald tires, tread separation, pre-existing damage, and blowouts;
Malfunctioning lights, blinkers/indicators, and other signaling equipment;
Defective cargo straps or tie downs;
Damaged axels;
Broken or malfunctioning steering columns or wheels; and
Any other parts.
When a trucking crash may have occurred due to a truck defect like one of the above, victims may be entitled to compensation for their pain and suffering, medical bills, property damage, lost wages, and other damages.
PROVING LIABILITY AGAINST A TRUCK DRIVER OR TRUCKING COMPANY
Typically when a truck defect causes a tractor trailer wreck, the truck driver or trucking company will try to either claim the accident was unavoidable or the defect was the fault of the manufacturer. However, state and federal law and regulations require that a truck driver inspect his or her vehicle prior to beginning the delivery trip. In certain instances, truck drivers must also pull over and check their cargo after they have been on the roadway for a certain amount of time or distance. This must all be recorded in a logbook and maintenance book. However, because this takes extra time to perform, many truck drivers and trucking companies fail to take these precautions because for them time is money.
When a truck defect does cause a trucking accident, the truck driver is usually the first person at fault because an operator of a motor vehicle is responsible for the upkeep and maintenance of the vehicle he or she is driving. This means that a truck driver could be negligent and liable to a victim. Since the truck driver is working within the scope of employment for the trucking company, the trucking company will also be vicariously liable under the doctrine of respondeat superior for the negligent acts of its employees.
Truck Accident Content:
Fatal Truck Accident
Truck Driver Error
Trucking Company Liability
Why Semi Accidents Are So Different
Injuries From Truck Accidents
Driver Fatigue Accidents
VICTIMS OF NEW MEXICO TRUCK DEFECT CRASHES SHOULD CALL OUR FIRM
Personal injury cases where the victim was hurt by a truck defect or mechanical failure are not your typical case. An experienced NM trucking accident lawyer is needed to conduct a swift and thorough investigation before evidence of the truck defect is destroyed or manipulated. Here at the NM Truck Accident Attorneys, we put a strong focus on handling trucking accident cases. We have a proven track record of fighting for victims who have been seriously injured. Don't try to go through this alone or with a normal personal injury lawyer, contact us because trucking accidents are what we do. Call 505-308-1556 to schedule a FREE consultation with one of our lawyers.