After a Big Rig or 18-Wheeler Accident, Call Our Torrance County Truck Accident Lawyers for Help
If you assume that truck accidents are among the most deadly, catastrophic collisions that take place on U.S. roadways, you would be correct. Our Torrance County Truck Accident Lawyers know that data compiled by the New Mexico Department of Transportation reveals the disproportionate nature of crashes involving large commercial vehicles, including semis, 18-wheelers, tractor-trailer configurations, and delivery and box trucks. While truck collisions make up just 5.7 percent of all traffic-related incidents, they lead to more than 15 percent of all motor vehicle accident deaths. Plus, many other victims suffer devastating losses after being injured in truck crashes.
Fortunately, you may be able to recover compensation for your losses if you were hurt or lost a loved one in a truck collision. Our Torrance County truck accident attorneys at Caruso Law Offices, P.C. can advise you on your rights and remedies, so please contact us to schedule a free case evaluation. You might also benefit from reviewing some important information about your rights.
Most Truck Collisions Occur Because of Negligence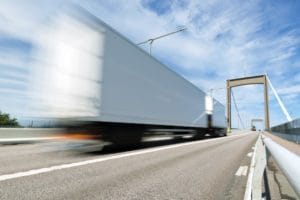 Beyond its common usage, negligence has a very specific meaning in the practice of law. To recover compensation after a truck crash, you must prove that the incident was directly caused by the operator's failure to exercise reasonable care while driving. A few examples of truck driver negligence may help you understand the concept, as these incidents are often caused by:
Speeding;
Failure to yield;
Driving while under the influence of alcohol or drugs;
Erratic lane changes with heavy loads;
Running red lights or traffic signals;
Talking, texting, and related unlawful cell phone use; and
Other forms of distracted driving, such as eating, talking on a CB radio, or interacting with a GPS.
You should note that there are also causes that are unique to truck accidents. Our Torrance County truck accident attorneys at Caruso Law Offices, P.C. can also advise you if the incident was caused by careless cargo loading, improper truck maintenance, tractor or trailer defects, and other issues.
How the Legal Process Works in a New Mexico Truck Crash Case
While your options will still include such remedies as filing an insurance claim or civil lawsuit, truck accident cases are more complicated than other traffic collisions. There may be multiple parties, your injuries may be extensive, and truck insurance policies can reach into the millions in coverage.
Our Torrance County truck accident attorneys at Caruso Law Offices, P.C. are well-prepared to address legal hurdles. We strive to ensure you recover monetary damages for:
Medical bills;
Lost income;
Pain and suffering;
Emotional distress;
Losses that affect your personal relationships; and
Many other losses, depending on your circumstances.
Trust Our Torrance County Truck Accident Lawyers to Tackle Challenges
At Caruso Law Offices, P.C., our team has the skills and experience to overcome hurdles and get the compensation you deserve after a truck collision. To learn more, please call (505) 384-7865 or go online to set up a no-cost consultation. Our Torrance County truck accident attorneys also handle cases for victims in Bernalillo, Valencia, Sandoval, Torrance, and Santa Fe Counties, so we are prepared to serve your legal needs.