Did You Suffer a Torn Meniscus in a Truck Accident in New Mexico? Call Our Albuquerque Trucking Accident Lawyer for Help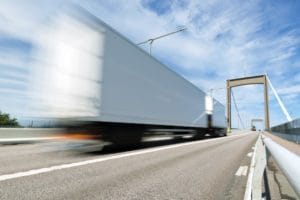 There are many different injuries that can occur as a result of a commercial trucking accident. Sometimes, the injuries are so severe that they can be fatal, while other times victims are left with disabling or permanent injuries. One common type of injury that commonly occurs as a result of a trucking accident is a torn meniscus. A victim who suffers a torn meniscus in a truck accident in New Mexico may be entitled to compensation for pain and suffering, medical bills, lost wages, and other damages as a result of the crash and the injuries from the crash. If you or a loved one were seriously injured, call our experienced Albuquerque trucking accident lawyer for help.
Here at the Caruso Law Offices, P.C., our bodily injury lawyers can help victims and their families recover compensation for damages caused by the negligence of a truck driver, trucking company, or another defendant. This includes a torn meniscus in a truck accident, which is a common but often incredibly painful injury that requires surgery – and sometimes multiple surgeries. To learn more about your rights to compensation, contact us today to schedule a FREE consultation to learn how we can help you.
What is the Meniscus?
The meniscus is cartilage in your knee that allows your knee to bend, walk, stand, and perform similar functions. However, it is most importantly known as the cushion between the thigh and shin bones. If there is a torn meniscus, there is typically significant pain due to the damage of that tissue. People who suffer from a torn meniscus often require time out of work, physical therapy, and surgery in some cases. Some victims may have long-term complications as a result of their injury.
How Does a Trucking Accident Lead to a Meniscus Injury?
When a truck is involved in an accident with another motor vehicle, the impact for the other car is usually great. There are many different ways in which a trucking accident can lead to a torn meniscus, including the following:
The victim's knee being bent while the leg pushes on the break
If the victim's knees hit the dashboard hard
Side impact from the accident leading to twisting and rotation of the knee
Being hit in the front of the car, leading to knee compression
Torn meniscus due to a passenger trying to brace themselves for impact if they see the collision is about to happen
Other causes of trucking accidents leading to a meniscus injury
Symptoms of a Torn Meniscus in a Truck Accident
It is always wise to seek evaluation after involvement in any type of accident, even if you feel that you did not sustain serious injuries. This is because injuries are not always immediately apparent, and symptoms can pop up days or months after the accident. If you fail to have a record of your injury in close proximity to the accident, it can be difficult to prove that your injury occurred as a result of the accident. Some of the most common symptoms of a torn meniscus include the following:
Knee pain
A popping sound in the knee
Joint stiffness
Swelling of the knee, and
Other unexpected symptoms which indicate that the knee is not performing normally
Did You Suffer a Torn Meniscus in a Truck Accident in New Mexico? You Should Call the Caruso Law Offices, P.C. for Help
Trucking accident lawyers are quite different from other types of motor vehicle accident lawyers. This is because commercial truck drivers and trucking companies have certain federal guidelines that they are supposed to adhere to that are different from other motor vehicle drivers. In addition, evidence obtained in a trucking accident is quite different from a motor vehicle accident, making it critical to work with an experienced trucking accident lawyer who is aware of what vital evidence should be obtained for your case.
Our Dedicated Team Can Help Your Family
Our experienced Albuquerque trucking accident lawyers will work with you to recover you the compensation you deserve for your injury. We can answer your questions and advise you on your rights to compensation under New Mexico law. To learn more or to schedule your free consultation, call the Caruso Law Offices, P.C. to schedule a FREE consultation by dialing (505) 883-5000.
We handle causes throughout New Mexico, including Las Cruces, Santa Fe, Roswell, Cuervo, Rio Rancho, Clovis, Farmington, Hobbs, Albuquerque where our office is located, and anywhere else throughout New Mexico.  We also have a second trucking accident office in California, serving those in Inland Empire and San Bernardino County, as well as those who have been catastrophically injured or wrongfully killed throughout California.  Please call to schedule for FREE appointment by dialing (505) 883-5000 or contact us through our website's easy to use and convenient contact box available here.