SUPPORTING FAMILIES AFTER SERIOUS INJURIES AND WRONG DEATH AFFECT THEIR FAMILY
With catastrophic injuries, there is always a before and after. That is particularly true with Serious Injuries And Wrongful Death cases. One moment your life was normal, and the next it was changed forever. The event could have been many things: becoming paralyzed in a motorcycle accident, an amputation after a collision with a truck, or the loss of a loved one after they were hit by a drunk driver. Whatever happened, these life-altering events leave their marks forever, both on you and on your family.
At Caruso Law Offices, P.C., we know that this may be the most difficult time in your entire life. In the midst of this difficulty, we are committed to taking care of you as best as we can. Serious injuries take a huge financial toll that can upend families, so our goal is to obtain the maximum allowed compensation to make sure you can remain stable. If this involves going to court, our Albuquerque serious injuries attorneys will aggressively advocate on your behalf. We have won hundreds of settlements throughout New Mexico. We look forward to working for you.
Call us for a free consultation: No pressure, no obligation.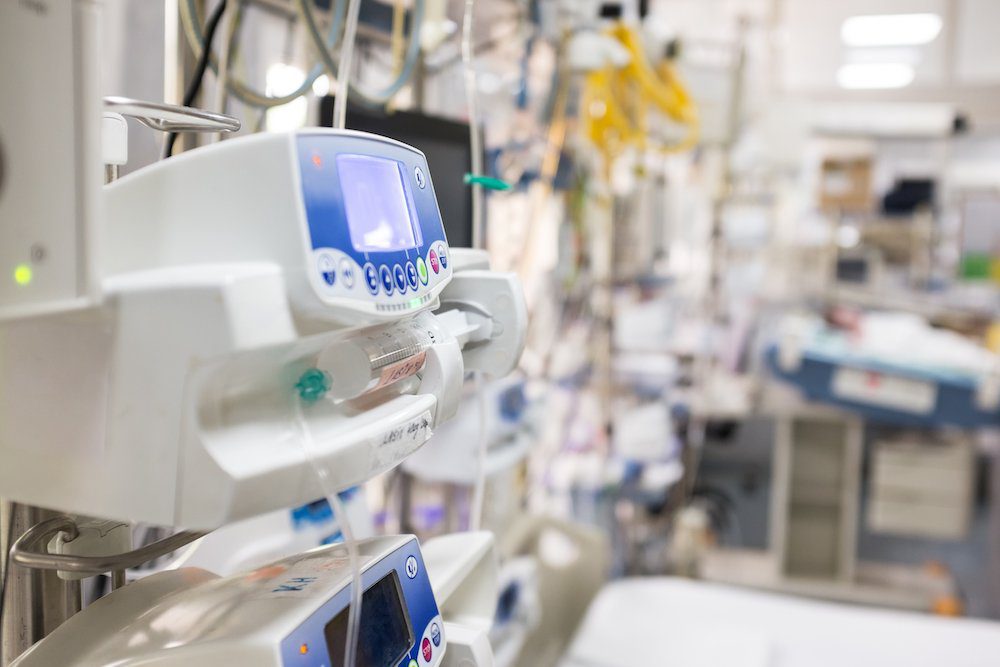 Common Catastrophic Injuries
We have helped clients who have experienced a wide range of catastrophic and disabling injuries. These include:
Traumatic brain injuries: Brain injuries are not always apparent until long after the original accident. A person can suffer a serious impairment of movement, memory, personality, and speech. Other brain injuries require immediate surgery to prevent death.
Spinal cord injuries: Injuries to the spine occur most frequently in motorcycle and trucking accidents. This includes full or partial paralysis. Though some spinal cord injuries respond to surgery and rehabilitation, others will result in permanent disability.
Lost limbs: Amputations can occur during the accident or as a result of emergency surgery in the aftermath. Amputation can make taking care of yourself harder; there is also intense emotional distress.
Disfigurement: Injuries that greatly change a person's appearance can have a lasting impact on their life. Some common sources of disfigurement include burns, especially on visible parts of the body. Other people are disfigured when they suffer permanent nerve damage, which can cause a "droopy" appearance in the face.
Fatal injuries: Some loved ones do not survive serious accidents. In these cases, their family can often file a wrongful death claim against the negligent party.
No one should minimize the emotional impact that catastrophic injuries can have. In almost every case, our clients are suffering intense anguish or embarrassment, which are also deserving of compensation.
Having worked on both sides of insurance claims, our Albuquerque Serious Injuries And Wrongful Death attorneys are well-positioned to ensure that you get the maximum amount allowed under the law. While nothing can truly compensate you for what you've gone through, having financial stability will allow you to move forward with your life.
How these Cases Are Different
When a victim suffers a catastrophic injury, they often have expenses that other victims do not. For example, someone who is partially or totally disabled often needs help at home fixing meals, cleaning, bathing, and getting dressed. They also might need this care for the rest of their lives. Fully calculating how much this care will cost requires an Albuquerque serious injuries attorney who understands catastrophic injuries.
If someone has died, then surviving relatives might qualify for compensation. Here, too, the case differs from a typical car accident or personal injury case. Your attorney will need to fully calculate how much you can receive for things like:
Burial and funeral expenses
Medical care to treat your loved one's final injury or illness
The deceased person's financial contributions, including lost income
Loss of companionship
These are hard to calculate in the abstract. For example, a man who was the family's main breadwinner might have earned more over the course of his life as he gained experience in his chosen profession. You will want a serious injury attorney in Albuquerque who understands how to properly value this lost income. The same is true of loss of companionship, which is hard to put a price tag on.
Bringing a Wrongful Death Lawsuit
A wrongful death case differs markedly from regular personal injury cases because the person who suffered the injury in an accident is no longer alive to bring the lawsuit. Consequently, someone else needs to "step into their shoes" and file the legal paperwork in court.
Under New Mexico law, the personal representative for the deceased person's estate is taxed with filing the case. Look at your loved one's will, which should identify the personal representative. If your loved one did not leave a will, then the probate court will appoint someone.
Even though the representative files the suit, family members receive compensation if the lawsuit is successful. In particular, the surviving spouse will receive 100% of the compensation if there are no children or grandchildren, otherwise the spouse gets 50% and the children/grandchildren split the other 50%. In some cases, other relatives can receive compensation if there is no surviving spouse or descendants.
This is a difficult time and knowing who or when to sue is complicated. We recommend that surviving family members contact an experienced serious injury lawyer in Albuquerque for more information.
Get An Aggressive, Compassionate Serious Injuries And Wrongful Death Attorney On Your sides
For a serious injury, you need a serious legal team. We are committed to our clients' well-being, and we will make sure that insurance companies do not take advantage of you when you are at your most vulnerable.
Consultations are always free, so contact our Albuquerque serious injury attorney as soon as you can. You can reach us through our online form or at our Albuquerque office: (505) 369-0744.