Our Sandoval County Truck Accident Lawyers Can Help Victims of Big Rig Crashes
From their size and weight, you might assume that truck accidents are among the deadliest of all motor vehicle collisions on New Mexico roadways. Our Sandoval County Truck Accident Lawyers know, and statistics from the New Mexico Department of Transportation reveal, the high frequency and severity of these incidents. Though collisions involving semis, 18-wheelers, and other large commercial trucks make up just 3.4 percent of all vehicle types in traffic accidents, they lead to more than 15 percent of crash fatalities. Many other victims suffer serious, catastrophic injuries in these accidents, leading to substantial losses and consequences that can last a lifetime.
It may come as a relief to know that you have legal options under New Mexico law if you were hurt or lost a loved one in a truck collision. You may be able to recover compensation for your extensive losses, and our lawyer at Caruso Law Offices, P.C. can assist with the legal process. Our Sandoval County truck accident attorneys have the experience and advocacy skills to get the monetary damages you deserve, so please contact us to schedule a free consultation. You might also find it useful to review some basics about your remedies.
Liability in New Mexico Truck Collisions
Fault in a truck accident is based upon the legal concept of negligence, which refers to the duty of all motorists to drive safely and with reasonable care. If a truck operator breaches this legal duty, and this misconduct was the direct cause of the collision, you may qualify to obtain monetary damages for your losses. To better understand how this theory of liability works, you can review some examples of driver negligence, such as:
Speeding;
Driving while under the influence of alcohol or drugs;
Running red lights or disobeying other traffic controls;
Taking curves too quickly;
Improper lane changes;
Texting, talking on the phone, surfing the internet, and related cell phone use; and
Other forms of distracted driving, including adjusting the radio, using a GPS, talking on a CB, or eating.
In addition to these forms of negligence that could be present in any type of motor vehicle crash, there are some factors that are unique to truck collisions. Parties besides the operator are responsible for ensuring safety, so they may be accountable for the improper cargo loading, failure to maintain and inspect the truck, neglect in making repairs, and defective equipment.
Compensation for Victims of Truck Accidents
As you can expect when looking at the size differential, the trauma to occupants of a passenger vehicle can be catastrophic and life-threatening. Victims may sustain:
Traumatic brain injury (TBI) and concussion;
Spinal cord injuries;
Neck and back trauma;
Broken bones, sprains, and strains;
Injuries to internal organs;
Amputations, lacerations, and abrasions; and
Many other serious injuries.
By proving the four elements described above, you may be able to recover two types of compensation after a truck collision:
Economic damages for your definable losses, including medical costs, lost wages, and out-of-pocket expenses related to your injuries; and
Non-economic damages for losses that are subjective in nature, such as your pain and suffering, economic distress, scarring and disfigurement, and lost quality of life.
How Our Team Can Assist with the Legal Process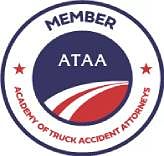 Like other traffic collisions, you will start the process by filing a claim for damages with the truck driver's insurer. If you cannot reach a settlement agreement, you may need to resort to litigation to obtain fair monetary damages. However, there are additional complications with truck crash claims. Your medical bills will be extreme when you suffer catastrophic injuries, and there may be multiple parties to pursue for their negligence in causing the collision.
At Caruso Law Offices, P.C., our Sandoval County truck accident attorneys are prepared for these challenges as we strive to get fair compensation. We assist victims by:
Gathering critical evidence;
Preparing all insurance claims forms;
Negotiating an agreement with the insurer; and
Representing you in connection with litigation, including filing the necessary documents, appearing in court, conducting discovery and depositions, and fighting for your rights at trial.
Contact Our Sandoval County Truck Accident Lawyers Today
If you suffered injuries or someone close to you died in a truck collision, it is essential to retain experienced legal counsel for assistance with your claim. At Caruso Law Offices, P.C., our core practice area is helping accident victims throughout Bernalillo, Valencia, Sandoval, Torrance, and Santa Fe Counties. To learn more about your rights, please call (505) 384-7865 or visit our website to schedule a complimentary consultation with a Sandoval County truck accident attorney.