Injured in a Personal Injury Accident? Call Our Personal Injury Attorney Las Vegas for Help
The city of Las Vegas in New Mexico was once two separate municipalities: there was "Old Town" Las Vegas to the west and "New Town" Las Vegas to the east. Despite now being a single city in San Miguel County, the Gallinas River still divides the two sides and both retain separate school districts. If you were hurt in an accident in New Mexico, call our Personal Injury Attorney Las Vegas for help.
The area was originally established in 1835 when the Mexican government provided a group of settlers with a land grant. The town boasted a traditional Spanish Colonial style which many of the buildings still reflect today.
With the increase in development, however, came a load of dubious legends of the Old West such as Jesse James, Billy the Kid, Wyatt Earp, and Doc Holliday (along with his notorious girlfriend, Big Nose Kate). The town developed such a reputation that notable historian Ralph Emerson Twitchell once stated that there was no town which had a more "disreputable gang" of outlaws and desperadoes than Las Vegas.
A Cleaned Up Reputation
In the 19th century, Las Vegas may not have had a brilliant reputation. Fortunately, as of the 21st century, it has become a far safer place for families and individuals to grow and thrive.
With that said, New Mexico is not immune to hazards and harmful happenings. One of the most devastating event is one where a wrongful death has taken place. That includes in a trucking wreck that can often occur in our around Las Vegas and throughout New Mexico.
What Is Wrongful Death?
Section 41-2-1 of the New Mexico Statutes states that a wrongful death is one which is the result of a wrongful act, default, or neglect of another. A death which is the result of a wrongful act is also considered to be a felony under New Mexico Law.
Who May File a Wrongful Death Case?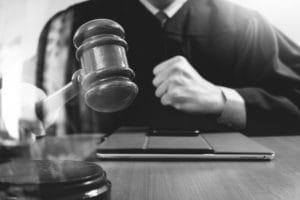 In our state of New Mexico, a wrongful death claim has to be filed by the person who is acting as the personal representative of the deceased's estate. This is typically a surviving spouse or an adult sibling. If there is no personal representative or the personal representative cannot or will not serve – or if there isn't an estate plan – the court will appoint a personal representative.
Caruso Law Offices, PC has represented several individuals who have had to go through the pain and suffering of losing a loved one in an untimely and unexpected accident.
If a member of your family has passed away or suffered serious injury because of the negligence or carelessness of another, we invite you to contact the Caruso Law Offices, PC today to schedule for a free and confidential consultation.