Hurt in an Accident in New Mexico? Call Our Personal Injury Attorney Silver City
The town of Silver City is located in New Mexico's Grant County, which is located in the southwestern portion of the state. Victims hurt in an accident should call our Personal Injury Attorney Silver City for help.
Originally founded in 1878, Silver City today measures roughly 10 square miles in size, and has an estimated population of 10,300 people. Once known as a regional mining hub, Silver City has grown into a thriving arts community affiliated with the Mimbres Region Arts Council (MRAC), which was named the premier arts council in the state for a decade.
Like any community, those residing in Silver City face risk of injury on a daily basis, whether they are navigating the city's roadways or taking in the community's retail or recreational services. If and when that occurs, it is always best to consult with a qualified personal injury attorney.
Personal Injury in New Mexico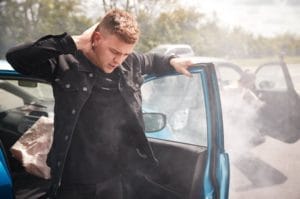 Dealing with personal injury is never easy. Whether you have experienced a slip and fall incident, or you have been involved in an automobile collision, recovering from personal injury, especially severe diagnoses can prove difficult, not just physically, but emotionally and even financially.
Because when it comes down to it, personal injury is not just about cuts, bruises or broken bones. It is also about the pain and suffering that victims endure, including the mental and emotional distress that often accompanies incident.
This is especially common in injuries or conditions that our Personal Injury Attorney Silver City can help you recover compensation include the following:
Truck accidents – including FMCSA violations
Premises liability incidents
When a personal injury occurs, it is possible to recover compensation or other damages, such as medical expenses, through the filing of a personal injury claim. Such a claim can help ease the financial burden of personal injury, such as:
Medical or rehabilitative costs
Pain and suffering
Lost wages
Punitive damages
Permanent disability
Have you or someone you love been injured in an incident recently? If so, you may be eligible to file a personal injury claim, which can help recover any and all damages that you may be entitled to. However, doing so will take the guidance of a qualified personal injury attorney.
Finding a Personal Injury Attorney
That's where the attorneys at Caruso Law Offices, PC come in. Our attorneys are proud to serve as a legal advocate for personal injury victims, including those reeling from injuries related to truck, auto, and motorcycle or premises liability accidents. From assisting you in finding the proper medical care, to conducting in-depth investigations into your accident, our legal team is prepared to support you and your loved ones every step of the way.
If your injury prohibits you from visiting our offices, members of our personal injury team are happy to arrange a meeting with you during your stay in the hospital, in the comfort of your home or where ever you are in the state in order to assess your case as quickly and efficiently as possible.
Regardless of the circumstances surrounding your injury, our legal team is prepared to stand by and support you every step of the way.
Do not delay – our attorneys are standing by, prepared to assist you today. To schedule a complimentary preliminary consultation to assess your case, call our Caruso Law Offices, PC in Albuquerque.