Injured or Disabled from an Accident in New Mexico? Call Our Personal Injury Attorney Rio Rancho
The Caruso Law Offices, PC has over 29 years of experience and have built a reputation in successfully representing personal injury cases in Rio Rancho and throughout the entire state of New Mexico. Our Rio Rancho personal injury law firm focuses on a select group of common accident cases. We take pride in establishing a personal relationship with each client and specialist that we work with. We are solely a personal injury law firm in Rio Rancho and do an excellent job helping our clients claim damages against the people who have caused them harm due to their careless behavior. If you're hurt in an accident, call our Personal Injury Attorney Rio Rancho for help.
We have a "no fee guarantee" which means you won't pay a cent unless we win the case. In the event of a success, we offer a discounted attorney fee of 29% which makes us more affordable than any other personal injury attorney in Rio Rancho (other attorneys charge a standard 40%). If you or a loved one has suffered an accident that was not your fault, then contact an experienced and aggressive Rio Rancho personal injury attorney at Caruso Law Offices, PC in Albuquerque at for a free, confidential assessment.
New Mexico Personal Injury, Car Accident, Truck Accident, Spine Injury, Brain Injury, Pedestrian Accident, Motorcycle Accident and Wrongful Death Lawyer Serving Rio Rancho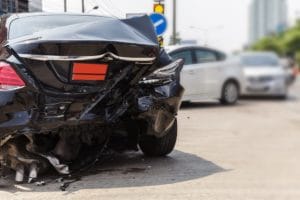 Personal Injury Cases – Caruso Law Offices, PC handles all matters related to personal injury law including:
Pedestrian Accident – This involves any accident which involves pedestrians and motor vehicles including cars, trucks, buses or taxis. It's not uncommon for these accidents to occur due to the negligence of operator of the vehicle involved, whether in busy cities or residential neighborhoods.
Spinal Cord Injury – In personal injury law, spinal cord injuries can be caused by any type of accident due to someone else's negligence. This can include car or motor vehicle accidents, bicycle accidents, slip and fall accidents or even workplace accidents.
Truck Accident – Handling truck accident cases requires a thorough understanding of commercial vehicle regulations on both the federal and state level. The cause or responsibility of a truck accident can range from the fault of the driver of the truck, the owner of the truck, the vehicle or equipment manufacturer, or even the distributor. We can handle all aspects of your truck accident case by dealing with the insurance companies and helping you find the proper medical treatment so you can focus on recovering.
Wrongful Death – A wrongful death can result from many different types of accidents caused by someone else's carelessness or negligence. This could include a fatality resulting from an auto accident, death during an operation that was botched or after a misdiagnosis, death due to the use of a defective product, among others.
These directions are from Google Maps starting from:
Rio Rancho, NM 87124
Total Est. Time: 23 minutes
Total Est. Distance: 11.8 mi
Head southeast on Sara Rd SE toward 37th St SE
Turn right onto NM-528 N/Rio Rancho Blvd SE. Continue to follow NM-528 N
Slight right onto NM-528 N/Alameda Blvd NW
Make a U-turn
Take the 1st right onto Pan American Frontage Rd S
Take the ramp on the left onto I-25 S
Take exit 228 toward Montgomery Blvd/Montano Rd
Merge onto Pan American Frontage Rd S
Turn left onto Montano Rd NE
Continue onto Montgomery Blvd NE
Turn right onto Carlisle Blvd NE
Make a U-turn at Hilton Ave NE. Destination will be on the right
Call to Schedule a FREE Consultation With Our Bodily Injury Law Firm
If you or a loved one are seriously injured in any type of accident, call our experienced Personal Injury Attorney Rio Rancho to schedule a free consultation. We offer compassionate and expert advice to victims and their families who are injured in a crash. To learn more how we can help you, please contact us today. There is no obligation to sign up right away and there are no upfront fees.
No Win, No Fee Guarantee
Our personal injury lawyers also only get paid after you get paid. That means there is a no win, no fee guarantee. It is risk free to begin working with our experienced lawyers here at the Caruso Law Offices, P.C..