Hurt in an Accident in New Mexico? Call Our Personal Injury Attorney Lovington For Help Today
The city of Lovington, New Mexico was founded at the beginning of the 20th century. The "Jim B. Love Grocery Store" and post office was built in 1908, and Jim Love was appointed as postmaster. Our Personal Injury Attorney Lovington can help you and your family if you were hurt near Lovington or anywhere else in New Mexico.
In 1920 only 411 people lived in the city. Now, however, Lovington is the county seat of Lea County and is home to just over 11,000 residents as of the 2010 census. The area has grown increasingly busy over the years because of a number of highways and byways which cross through the middle of the town. US Route 82 runs east to west through the city while Hobbs Highway runs from north to south.
New Mexico Drivers "Second Worst" In United States
Many drivers in New Mexico may be surprised to learn that in 2015, our state was deemed the second worst in the United States (only falling behind Montana).
The National Highway Traffic Safety Administration from 2014 revealed that there was a marked increase in the number of drunken driving arrests in New Mexico that year. Other factors which were taken into consideration included:
The number of fatalities per miles driven (New Mexico ranked 17th)
The number of speeding tickets given (New Mexico ranked 12th)
Careless driving citations (New Mexico ranked 5th)
Our state also ranked 16th for other various citations.
What Should You Do If in a Traffic Accident?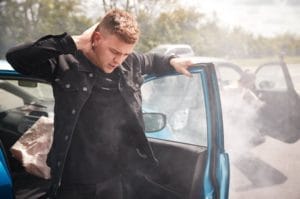 After a traffic accident or really any other personal injury accident in New Mexico, our Personal Injury Attorney Lovington has some important tips to share for victims and their families:
Seek Medical Assistance
Even if you are not suffering from any notable injuries immediately after the accident, seek medical attention. Your symptoms may not show up for hours or even days after the collision. This is particularly true in trucking accidents, where serious injuries may take weeks or months to appear but could be devastating.
Take Notes
Do not rely on your memory and document the situation as soon as possible.
Begin with details such as:
What you were doing
Where you were going
Who you were with
The weather
The time of day
The daily effects of your injuries
Seek Legal Assistance
The Caruso Law Offices, PC has worked for insurance companies in the past and has now chosen to represent the victims of car accidents. This experience as a former insurance company attorney is part of what has allowed the Caruso Law Offices, PC to obtain the highest settlements and compensation possible for our clients' injuries, property damage and more.
Based out of Albuquerque, we will come to you no matter where you are in the state. Call us today for your no-cost legal claim evaluation at.