Injured in an Accident in New Mexico? Call Our Personal Injury Attorney Las Cruces
Commonly referred to as "The City of the Crosses", Las Cruces is city in New Mexico which is the county seat of Dona Ana County. It is estimated that well over 100,000 people called Las Cruces home as of 2015, making it the second most populated city in the state. Injured in an accident in New Mexico? Call our Personal Injury Attorney Las Cruces for help.
The area where Las Cruces currently sits was once inhabited by the Manso People. In the late 1500s Juan de Onate colonized the area and claimed all terrain north of the Rio Grande for New Spain. Onate later became the very first governor of the Spanish territory of New Mexico.
The city has earned a lot of attention over recent years for being where the headquarters for Virgin Galactic is located. This company is the first of its kind to offer sub-orbital spaceflights.
An Important Agricultural Hub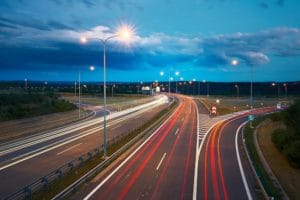 Las Cruces is the geographic and economic heart of the Mesilla Valley. Being situated on the floodplain of the Rio Grande, the area produces a number of fruits and vegetables throughout the year. A number of agricultural products are shipped out of this region on a daily basis, requiring large and heavy trucks to transport these goods all over the United States and beyond.
Large Truck Accident Statistics
Large trucks are essential in supporting the American economy, but the downside is that they are a potential hazard on our roadways. That's why the FMCSA has creates rules for truck drivers and trucking companies to follow. Here are some startling statistics about truck-related crashes provided by the National Highway Traffic Safety Administration from 2012:
The odds of a large truck being involved in a fatal multiple-vehicle crash was greater than a single-vehicle crash involving passenger vehicles (81% compared to 58%)
3,921 people were killed in a large truck accident. 73% of fatalities were occupants of other vehicles, 10% were non-occupants, and 18% were large truck occupants
104,000 people were injured in crashes involving large trucks
Have You Been in a Truck-Related Accident?
If you have been involved in a truck-related accident in Las Cruces, there are a number of issues which need to be handled immediately. Caruso Law Offices will take care of the details and the paperwork related to your injury so that you can focus on what is most important: your recovery.
Our personal injury lawyers will meet with you anywhere in the state of New Mexico to discuss your claim and your rights. Contact us today to schedule a no-cost legal claim evaluation today at .