Hurt in an Accident in New Mexico? Call Our Personal Injury Attorney Hobbs
Situated in Lea County, New Mexico, Hobbs is a city which nearly 35,000 residents call home. The city was originally founded in 1907 when the city founder, James Hobs, established a homestead in the area. In 1910 the first post office opened and by 1911 there were 25 landowners in the area. Call our Personal Injury Attorney Hobbs for help after an accident.
What was once a small and isolated settlement expanded quickly upon the discovery of oil in 1927 by the Midwest Oil Company. A refinery was soon built and the city of Hobbs was officially incorporated in 1929.
A Home to Many, a Mark on a Map for Some
Hobbs is not a particularly large city, only being a total of 18.9 square miles in size with all of it being land. As of 2011 three were 33,405 people living in the area with 7,369 of those residents being families.
Because Hobbs is small and does not have any notable landmarks to national or international visitors, it is often seen as "just another city on the highway". Unfortunately, a lot of the vehicles seeing Hobbs as such are large 18-wheeler trucks which can cause a lot of damage on Interstate 62 or US Highway 18.
Why Do Truck Accidents Happen?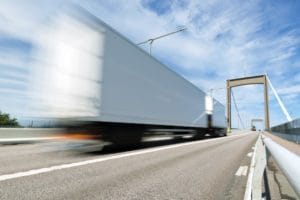 Truck accidents are often the result of one or more factors interacting with one another, much the same as a typical vehicle accident. But truck accidents are unique from a standard car hits another car" accident in a number of ways:
Trucks weigh a lot more. This means that they can cause significantly more damage than a standard vehicle.
Truck drivers have been on the road longer. Though not always the case, some truck driver have been driving for 24 hours straight, meaning that fatigue or distracted driving may the cause behind a truck-related accident.
Truck companies are trying to save money. Some will try to save money to taking short cuts on maintaining their fleet, such as the lights, indicators, brake systems, steering and tires.
The truck has been outfitted with defective parts. Unbeknownst to the driver, a part which has been used on the truck is defective which causes the accident.
Retaining a Truck Accident Attorney
Caruso Law Offices, PC has decades of experience in handling truck accident cases and negotiating fair and beneficial settlements. If you or someone you know has been involved in a truck accident, contact the Caruso Law Offices, PC. We will meet with you where ever you are in the state of New Mexico. You can reach us today at .