Hurt in an Accident in New Mexico? Call Our Personal Injury Attorney Gallup
Gallup, New Mexico was founded in 1881 and was named after Atlantic and Pacific Railroad paymaster, David Gallup. The city is often referred to as the "Heart of Indian Country" because it is situated in the middle of the Navajo reservation and has residents from the Navajo, Zuni, and Hopi tribes. If you are injured in New Mexico, call our Personal Injury Attorney Gallup.
Gallup is the county seat of McKinley County and had a population of nearly 22,000 as of the 2010 census. The world famous US Route 66 passes through the city and it is the most populous city along that highway between Flagstaff and Albuquerque.
A Romanticized Roadway Gradually Decommissioned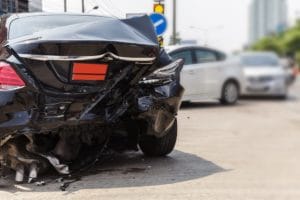 Today many of us have fond memories or have heard wonderful stories about the iconic US Route 66. Many of us have forgotten, however, just how dangerous of a road this road was and still is today.
"Dead Man's Curve" is one section in Illinois which has proven to be fatal for many motorists who were travelling too quick or who were under the influence of drugs or alcohol. Then there is another area, the "Devil's Elbow" in Missouri, which is also a common spot for vehicle accidents. It is also a road which many New Mexican travelers are injured or die on each and every year.
US Route 66 has now become "Historic Route 66" and has been replaced by segments of the Interstate Highway System. But in 2010, the majority of New Mexico fatal vehicle accidents happened on urban interstates like US Route 66 and other principal arterial roads.
Urban interstates: 305
Other principal arterial: 238
Rural interstates: 67
Local roadway: 3
Freeway and expressway: 1
Some of the causes of vehicular accidents are due to improperly maintained or poorly constructed roads, but there are a number of other factors which may be the cause behind a vehicle accident.
According to a study compiled by CarinsuranceComparison.com, New Mexico ranked fifth for the most careless driving cases in our nation. It ranked 10th for the most drunken driving arrests, 12th for speeding, 16th for citations and 17th for traffic fatalities.
Caruso Law Offices, PC have over 30 years experience in dealing with personal injury and car accident claims. We are committed to protecting your health and ensuring that you are compensated for your injuries, and we only recover any fees if we secure an injury settlement for you.
Our Albuquerque car accident attorneys will be happy to meet with you where ever you are in New Mexico. To arrange for a free consultation, please call.