Our Personal Injury Attorney Farmington Can Help You and Your Family
Farmington, New Mexico is the largest city in San Juan County with over 45,000 residents as of the US Census in 2011. The area was first settled by the Ancestral Pueblo people back in the 7th Century and ruins can still be found at the nearby Aztec Runs and Salmon Ruins. If you are hurt in New Mexico, call our Personal Injury Attorney Farmington.
The area was largely unsettled until the late 19th century when a number of settlers from Southern Colorado moved into the area. The area eventually earned the nickname "Junction City" because it provided settlers with access to three rivers.
A History of Being a Commercial Hub
In the mid-20th century Farmington was connected to US Route 66 and Albuquerque. Eventually three important highways – US Highway 64, US Highway 550 and New Mexico Highway 371 – were constructed nearby. The area has gradually transformed into a commercial hub for most of northwestern New Mexico as well as the Four Corners region of the four states.
New Mexico: A State with Challenging Terrain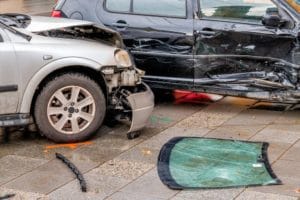 Residents of New Mexico are familiar with the challenges which one may encounter when driving on our roads. Because of the of the low desert plains, high elevations and extreme climate differences across our state, it is not uncommon for a driver to find themselves carefully navigating through a snow storm while then needing to crank the air conditioner in that very same hour.
Out of state drivers are often caught off-guard by our ever changing road conditions. But these features are a dangerous hazard when an 18-wheeler is involved.
The New Mexico Department of Transportation Annual Traffic Crash Report shows that:
Heavy trucks were involved in nearly 1,900 crashes in our state in 2013
There were 47 fatalities involving heavy trucks in 2013
Heavy trucks account for less than 5% of all crashes in New Mexico, however they accounted for 15% of traffic deaths in 2013
What is even more frightening is that truck crash fatalities are on the rise. According to the report, there was a 50% increase in truck crash fatalities between 2009 and 2013.
If you are a victim of a trucking accident in New Mexico, we invite you to call one of the truck accident attorneys at Caruso Law Offices, PC. We offer complimentary consultations to anyone who has been injured in a truck accident and will travel to anywhere in the state to meet with you.
Contact us online or call us today to discuss your case at.