Hurt in an Accident? Call Our Personal Injury Attorney Clovis
Eastern New Mexico is home to the City of Clovis, the county seat of Curry County. If you are hurt here, call our Personal Injury Attorney Clovis.
Originally incorporated in 1909, Clovis is a well-known agricultural community in the southwest region, measuring nearly 23 square miles in size, with a population of more than 39,800 people.
Due to its rich agriculture industry, the City of Clovis sees a great deal of trucking activity, including large commercial trucks, like tractor-trailers. Unfortunately, if these vehicles are involved in an accident, those involved are at risk of serious injury, including spine or brain injuries.
Truck Accidents & Brain Injuries
Brain injury continues to be a leading cause of accident-related fatality in the United States. Though there are a number of scenarios where a brain injury might occur, one of the most prominent causes of fatal brain injury is automobile accident, which account for roughly 20 percent of accident-related fatalities.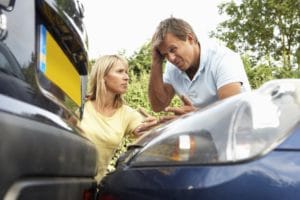 One thing that separates brain injuries from other forms of personal injury is the fact that victims of brain injury might not experience symptoms for many days, or even many weeks, after the incident. Unfortunately, this can only make treatment and recovery more difficult.
Although a brain injury can only be diagnosed through the appropriate medical tests, some signs of an existing injury might include:
Blackouts
Memory loss
Inability to speak clearly
Inability to think clearly
Dizzy spells
Paralysis
In severe cases, brain injury victims may require continuous medical care or rehabilitation, possibly for the rest of their lives. As a result, those dealing with traumatic brain injuries may experience additional financial burdens, including ballooning medical expenses for hospital stays and specialized care, or lost wages.
If you or someone you know has been injured in a truck accident, or if you are dealing with a brain injury that came as the result of an accident, you may be eligible to file a personal injury claim to recover compensation or other damages, which can be critical in helping lift the financial burden of your recovery.
Personal Injury Attorneys in Clovis, New Mexico
In the state of New Mexico, the attorneys at Caruso Law Offices, PC advocate on behalf of those dealing with personal injury, including those who have been involved in accidents with commercial trucks. Our team of dedicated attorneys can provide the support you and your loved ones need during this difficult time, all while working closely with you to build a case that delivers the best possible results.
If you find yourself unable to visit our offices, members of our personal injury team are happy to arrange a meeting with you and your family during your stay in the hospital, or in the comfort of your own home, in order to properly assess your case as soon as possible. No matter what the circumstances are surrounding your personal injury, our law firm is here to support you on the road to recovery.
To get started, call Caruso Law Offices, PC today at to schedule a complimentary initial consultation to assess your case.