Injured in New Mexico? Call Our Personal Injury Attorney Carlsbad for Help
The City of Carlsbad is situated in Eddy County, New Mexico, near the Guadalupe Mountains along the Pecos River. That is where our Personal Injury Attorney Carlsbad is located to help victims and their families.
The city is also the county seat of Eddy County, measuring nearly 30 square miles in size with a population of more than 26,100 people. Originally founded as the town of Eddy, Carlsbad's history dates back to the 19th century and the arrival of immigrant colonies, including those from Switzerland, England, Italy, and France.
Carlsbad is located along a popular transit corridor, including the intersection of U.S. Routes 180 and 62 and 285. As a result, the area sees a strong presence from tractor-trailers or other large trucks, which drivers must be aware of when navigating area roadways.
Truck Accidents in New Mexico
Truck accidents are some of the worst incidents that can occur on our country's roads or highways. The sheer size of these vehicles alone is enough to cause devastating destruction, but when you factor in other things like the speed at which they travel, especially on highways, accidents can become catastrophic.
There are numerous federal and state regulations regarding truck maintenance and driver behavior. Unfortunately, there continue to be many cases where both drivers and trucking companies alike fail to adhere to such laws, especially if they are attempting to cut corners financially.
Some common circumstances we've seen in truck accident cases include:
The driver was distracted or not paying sufficient attention while driving
The driver was exhausted or intoxicated
The driver was under the influence of drugs
A trucking company cutting corners on maintenance, like tires, steering, brake systems, lights and indicators
A truck was fitted with defective spare parts
Victims of truck accidents may face any number of personal injury issues, including severe personal injury matters like spinal or brain trauma. Some injuries may also prove to be long lasting, requiring victims to undergo ongoing rehabilitation or additional therapies for the rest of their lives.
Truck Accident Claims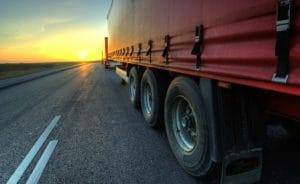 If you or someone you love has been injured in a truck accident, you may be eligible to file a personal injury claim, which can help with the recovery of damages and other compensation that you may be entitled to. According to New Mexico state law, any accident victim is eligible to make a claim for damages against the at-fault individual, so long as liability can be proven.
Across the state of New Mexico, the attorneys at Caruso Law Offices, PC serve as personal injury advocates for those involved in trucking accidents. We understand that the path to recovery can be difficult, and that's why our legal team is committed to putting clients first. Our attorneys are able to travel across the state to meet with clients, and our statewide emergency response team allows us to dispatch dedicated personal injury experts to the scene of a truck collision. No matter what the circumstances are surrounding your truck accident, our firm is equipped to handle your case with the upmost professionalism, skill and integrity.
Contact Our Experienced Carlsbad Truck Accident Lawyers
As a convenience to new clients, we are happy to offer a complimentary initial consultation to help assess your case. To get started, call the attorneys at Caruso Law Offices, PC today at.