The Affordable Cost of Personal Injury Lawyers: How Much Does a Truck Accident Lawyer in Ontario, CA Cost?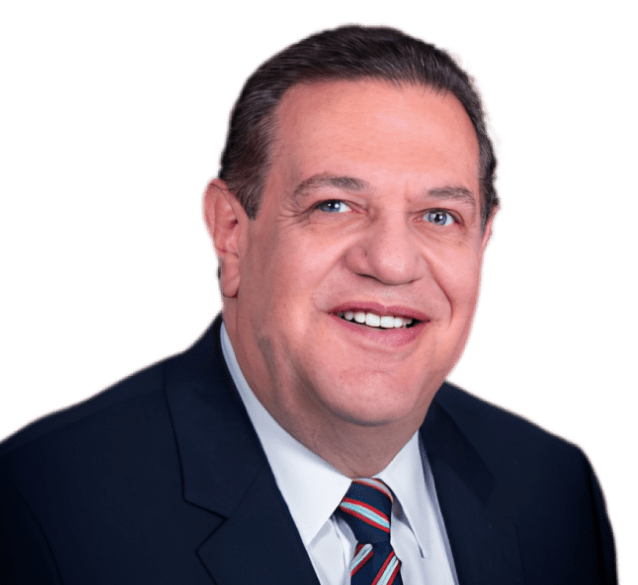 If you or your loved one was injured in a commercial trucking accident, you may want to hire a Ontario trucking accident lawyer. However, you may hesitate to do so if you are concerned about any potential costs associated with hiring a trucking accident lawyer in California. That's because many people believe that all lawyers are very expensive. Although this should not stop you from pursuing the hiring of a trucking accident lawyer, it is a good idea to familiarize yourself with what the potential costs could be of hiring a commercial trucking accident lawyer. That's because most people are surprised to learn how much does a truck accident lawyer in Ontario, CA cost.
Here at the Caruso Law Offices, P.C., we only get paid after you get paid in a settlement or another type of recovery. That means that victims and their families will not pay anything out of pocket if their case does not result in a recovery. This no win, no-fee guarantee is important to victims. In addition, the Caruso Law Offices, P.C. takes cases on a contingency fee basis, meaning that legal fees are only a percentage of what we recover. Thus, there are no out-of-pocket expenses to hire a lawyer. Finally, the costs associated with commencing a lawsuit and handling it are also paid for by our experienced trucking accident lawyers in California and are only reimbursed after a recovery. Thus, that means there is also no upfront cost and no financial risk.
How are Trucking Accident Lawyers Paid in Ontario?
A contingency fee refers to fees recovered only if they recover compensation for the client. This means that if they are unsuccessful in recovering damages, then you are not required to pay them any compensation for their time. However, this is not always the case. Sometimes, trucking accident lawyers charge an hourly rate for their work. This is often not a very appealing option for most as this can be quite costly.
Some trucking accident attorneys may not charge an hourly rate, but rather will charge a set amount in certain instances. If the case has to go to court or may end up in court, this option is often not offered as court-related fees are often quite costly. Most of the time, trucking accident victims and their families will opt to work with a lawyer who has a contingency agreement rather than the other options listed above.
Regardless of who you choose to work with, it is important to fully understand what the financial agreement will be for you if you choose to work with them.
Contingency Fees Further Explained
As this is the most common method of payment, it is important to fully understand what a contingency agreement entails. As mentioned above, a contingency fee means that the trucking accident lawyer only recovers compensation if they successfully win your case. So, in many ways this is the lowest risk option financially for trucking accident victims and their families.
While some lawyers may have a contingency fee which includes all potential costs, it is important to make sure that this includes all potential fees before signing an agreement. Some lawyers may have separate fees if they need to hire an expert witness or for recovery of medical records.
What Percentage Do Lawyers Who Have Contingency Fees Recover?
The percentage of what the lawyers takes if the case is successfully largely depends on the state in which the case is being tried. In the state of California, the most common percentage is 20-40% of the compensation you are awarded.
The percentage a lawyer sets as the contingency fee typically is based on how much time the case will take until completion, how successful they believe they will be in recovering you compensation, how likely it will be that the case will need to go to court, and how much they believe you could potentially recover in damages for your injuries.
If You Need a Lawyer in California, Call Us: You'll Be Surprised How Much Does a Truck Accident Lawyer in Ontario, CA Cost Like Ours
Unlike other personal injury law firms, learning how much does a truck accident lawyer in Ontario, CA cost like ours at the Caruso Law Offices, P.C. often surprises victims and their families. We are at an industry standard rate and fairly priced, with all the risk on us with no upfront costs and a no-win, no fee guarantee. If you were seriously injured in a trucking accident in Ontario, California, learn more about how we can help you by scheduling a FREE consultation by dialing (505) 883-5000.  We handle cases in both New Mexico and now Ontario, California. Our New Mexico cases and locations include Las Cruces, Santa Fe, Roswell, Cuervo, Rio Rancho, Clovis, Farmington, Hobbs, Albuquerque where our office is located, and anywhere else throughout New Mexico.  We also have a second trucking accident office in California, serving those in Inland Empire and San Bernardino County, as well as those who have been catastrophically injured or wrongfully killed through California.  Please call to schedule for FREE appointment by dialing (505) 883-5000 or contact us through our website's easy to use and convenient contact form available here.