Understanding Lawsuits in New Mexico: How Long For a New Mexico Trucking Accident Case to Settle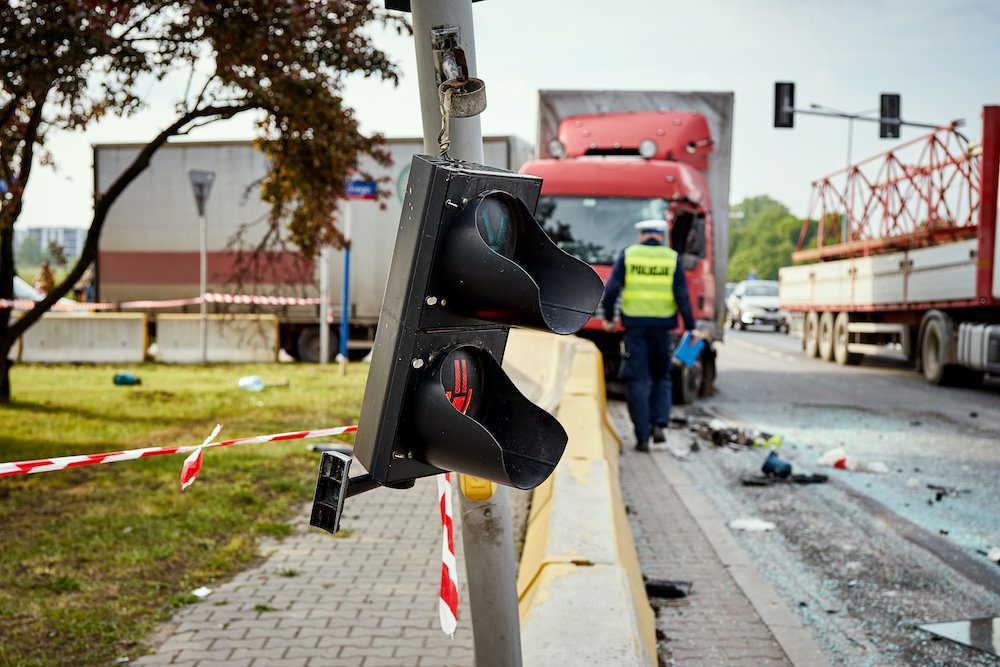 Being involved in a commercial trucking accident can be devastating. Oftentimes victims are left with serious or even fatal injuries. It is always a good idea to hire an experienced trucking accident lawyer if you or your loved one sustained serious or fatal injuries. Many people who are injured need reimbursement of medical bills and lost wages. However, an insurance company may not be playing fair. Some clients often ask how long for a New Mexico trucking accident case to settle. Unfortunately, there is no cut and dry answer for this, but the truth is that these cases typically take time. This is due to the fact that filing a claim for commercial trucking accidents are more complex than filing a claim for another type of motor vehicle accident.
Fortunately, hiring an experienced trucking accident lawyer in Albuquerque, New Mexico like ours at the Caruso Law Offices, P.C. can make that process faster and more likely to result in sufficient compensation for victims and their families. To learn more about how our experienced personal injury law firm can help you, contact us today to schedule a FREE consultation.
Why Do Commercial Trucking Accident Claims Often Take Longer Than Others Types of Cases to Settle?
There are many reasons as to why a commercial trucking accident case may take longer to settle than other types of motor vehicle accident cases. One reason is that unlike other motor vehicle accidents, the Federal Motor Carrier and Safety Administration (FMCSA) requires all commercial trucking accident cases undergo a unique investigation process for serious trucking accidents.
Some of the reasons as to determine how long for a New Mexico trucking accident case to settle and why these claims take longer than others include the following:
Accident Severity - The severity of the accident is one factor that can affect how long the case takes to settle. The unfortunate truth is that far too often trucking accidents result in catastrophic or fatal injuries. As a result of this, the investigation into the cause and severity of the injuries takes more time than that of a case in which a victim only sustains minor injuries.
Investigation of Liability - Investigation Into who is liable for the truck accident is one determining factor in how long the case may take to settle. Unfortunately, determination of liability when a commercial truck is involved is often more complex than a typical car accident. Proper recovery of evidence as well as determination if the truck was properly maintained, all rules and regulations were followed, or if any other parties or drivers may have been partially at fault or entirely at fault for the accident all need to be reviewed prior to settling the case.
Need for Medical Treatment - It is very important to have a full understanding of any medical treatment you may require now and in the future prior to settling this case. The reason for this is that due to the severity of the injuries caused by commercial trucking accidents, the full extent of what treatment may be required is often not initially fully understand. It is important to understand the full extent of what current and future treatment may be needed for injuries so that you receive a fair settlement for any medical bills you may receive.
Negotiation of the Settlement - Once liability is determined, the negotiation process must begin. This requires review of all of the above factors including what type of insurance coverage the driver and trucking company may have. The negation process may be quite lengthy, as the fair amount of what the victim or family member is entitled to is often not offered upfront. Thus, it may take several rounds of negotiation to come to a fair settlement in your trucking accident lawsuit.
Determining How Long for a New Mexico Trucking Accident Case to Settle Depends on Many Factors, including Having Strong Legal Representation
Although the time how long for a New Mexico trucking accident case to settle could vary, call our experienced trucking accident lawyers in Albuquerque at the Caruso Law Offices, P.C. for help. We handle cases involving catastrophic personal injuries from a big rig crash in either New Mexico or Ontario, California. To learn more about how we can help you, call to schedule a FREE consultation by dialing (505) 883-5000.
Our experienced personal injury lawyers can handle cases in New Mexico, including Las Cruces, Santa Fe, Roswell, Cuervo, Rio Rancho, Clovis, Farmington, Hobbs, Albuquerque where our office is located, and anywhere else throughout New Mexico.  We also have a second trucking accident office in California, serving those in Inland Empire and San Bernardino County, as well as those who have been catastrophically injured or wrongfully killed through California.  Please call to schedule for FREE appointment by dialing (505) 883-5000 or contact us through our website's easy to use and convenient contact form available here.