Hurt in an Accident in New Mexico? Call Our Personal Injury Attorney Grants
Accidents remain one of the leading causes of death and disability in America, and data compiled by the U.S. Centers for Disease Control and Prevention (CDC) is proof. Every year, almost 40 million people seek medical care from a physician for unintentional injuries, while more than 173,000 are killed in accidents. The losses for victims and their families are devastating, so it is reassuring to know that New Mexico law provides you with rights if you were hurt or lost a loved one. Call our Personal Injury Attorney Grants for help protecting those rights.
However, the legal issues are complex and the claims process can be overwhelming when you are trying to recover from your injuries. Instead of putting your rights at risk, allow our team at Caruso Law Offices, P.C. to seek monetary damages from the at-fault party. Please contact us today to set up a free case evaluation with a Grants personal injury lawyer who can explain the details. A summary of the relevant laws may also be helpful.
Comprehensive Legal Services in Accident Cases
Because personal injury concepts are based upon negligence, there are very precise elements you must prove to recover compensation. You need evidence that the accident was directly caused by the at-fault party's failure to exercise reasonable care. Our firm tackles many different types of personal injury cases, including:
Traffic Crashes: Motorists engage in far too many risky activities behind the wheel, leading to serious car, truck, motorcycle, and pedestrian accidents. The specific types of negligence in motor vehicle collisions will be familiar:
Speeding;
Distracted driving;
Failure to yield right of way;
Ignoring traffic controls; and
Driving while under the influence of alcohol or drugs.
Catastrophic Accidents: Serious traffic crashes, slip and falls, and other accidents can cause permanent disability, catastrophic injuries, and other long-term trauma for victims.
Wrongful Death: If someone close to you died in a personal injury accident, family members may have standing to seek monetary damages through a wrongful death case.
Seeking Compensation for Your Losses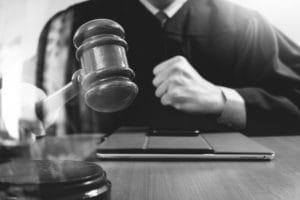 It is important to retain a Grants personal injury lawyer to assist with the legal process, which starts by filing an insurance claim. If the insurer refuses to pay a fair amount as compensation, you will need to go to court to obtain monetary damages for your losses.
It is our goal at Caruso Law Offices, P.C. to ensure you receive the full amount you are entitled to by law. Depending on the details of your case, we will seek:
Costs of medical treatment;
Lost wages, if you were unable to work because of your injuries;
Pain and suffering;
Losses based upon how your injuries affect your personal relationships;
Amounts to compensate for diminished quality of life; and
Many more.
Consult with a Grants Personal Injury Attorney for Free
While this overview covers the basics, you could lose valuable rights if you try to enforce them on your own. To learn how our team at Caruso Law Offices assists clients throughout Bernalillo, Valencia, Torrance, Sandoval, and Santa Fe Counties, please call (505) 384-7865 or go online to set up a no-cost consultation with a Grants personal injury lawyer.