Hurt in an Accident? Call Our Personal Injury Attorney Cibola County
Many people understand that personal injury accidents are a severe problem in America, but you may not realize the extent of the crisis until you review some statistics from the U.S. Centers for Disease Control and Prevention (CDC). Accidents are the number three cause of death, with almost 214,000 fatalities every year. Plus, up to 24.8 million victims visit the emergency room annually for treatment of unintentional injuries. Though you might know that you have options under New Mexico law, you may not know where to begin with the legal process. You should begin by calling our Personal Injury Attorney Cibola County.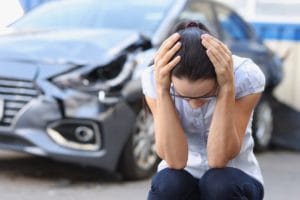 You can trust our lawyers at Caruso Law Offices, P.C. to fight for your fights after a personal injury accident leaves you with devastating losses. Victims may qualify to recover compensation, and it is wise to retain a Cibola County personal injury attorney to assist with your remedies. Please contact our firm to schedule a complimentary case review, and read on for an overview of the basics.
Our Team Handles a Wide Range of Accident Claims
Most accidents are preventable and only occur in the presence of careless misconduct, so most personal injury cases are based upon negligence. You must prove that the incident was the direct result of the at-fault party's breach of the duty to act with reasonable care. Our firm represents clients in a wide array of negligence-based cases, including:
Motor Vehicle Accidents: Car, truck, motorcycle accidents are the most common personal injury case, and you will certainly recognize the types of negligence that cause them:
Speeding;
Drunk and drugged driving;
Failure to yield;
Red light running;
Distracted driving; and
Many more.
Accidents Involving Serious, Catastrophic Injuries: When trauma leads to loss of a major limb, organ, body function, the injury is considered catastrophic. Permanent disability and long-term complications make these claims very complex.
Wrongful Death: Surviving family members may be entitled to recover damages after a loved one dies because of a personal injury accident. The key to compensation is whether you have standing to bring a claim.
Monetary Damages in Personal Injury Cases: Compensation in an accident claim is based upon your losses, so you may qualify to recover amounts for your medical costs, pain and suffering, lost wages, and more. Our Cibola County personal injury attorneys at Caruso Law Offices, P.C. will take on all essential tasks, including:
Conducting an investigation and gathering evidence;
Filing a claim with the at-fault party's insurance company;
Negotiating an agreement to settle your claim for a fair amount;
Preparing documents to initiate litigation, if the insurer will not agree to reasonable compensation; and
Advocating for you through the pretrial and trial process.
Contact Our Cibola County Personal Injury Lawyers Today
If you were hurt or lost a loved one in an accident, please contact Caruso Law Offices, P.C. to learn more about our legal services. You can schedule a free consultation by calling (505) 384-7865 or checking out our website. Our Cibola County personal injury attorneys also serve accident victims throughout Bernalillo, Valencia, Torrance, and Santa Fe Counties, and we look forward to working with you.