Carlsbad Car Accident Lawyers to Help With Victims
Even if you are generally aware of the dangers, you might not realize the frequency of car accidents and the extensive implications of being involved in one. According to the New Mexico Department of Transportation (NMDOT), there are around 20,400 victims injured and another 425 people killed in the 48,100 traffic crashes that occur in the state every year. The dangers hit close to home for residents of Eddy County, which ranks in the Top 10 most dangerous counties due to the 2,000 collisions that happen annually.
Victims suffer devastating losses after a car accident, which is why our team at Caruso Law Offices, P.C. is committed to helping clients recover the compensation they deserve under New Mexico law. We are aggressive in dealing with insurers, but we are ready to sue in court as necessary to protect your rights. Please contact us to schedule a no-cost consultation with a Carlsbad car accident lawyer, and read on for some important information about your options.
How New Mexico Auto Crashes Happen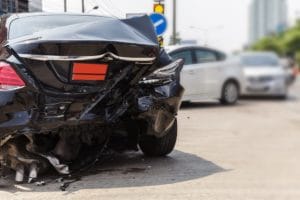 The specific circumstances behind a traffic accident vary, but they generally occur because of driver negligence. In the practice of law, this theory of liability requires you to prove certain facts to recover compensation. You must show that the crash occurred because the other motorist failed to exercise reasonable care when driving, and that this breach of duty caused losses. To better understand how the concept works, note that a driver could be negligence by:
Speeding;
Drunk or drugged driving;
Failure to yield;
Illegal passing or turning; and
Distracted driving.
Get Help with the Legal Process
In most cases, your first step will be filing a claim with the responsible motorist's insurance company. It may be possible to settle, but you could encounter challenges in dealing with insurers. These companies view your claim as a loss, so they will try to find reasons to deny it. When the insurer will not pay a reasonable amount, you may need to go to court to get monetary damages for your medical costs, pain and suffering, and other losses.
Our Carlsbad car accident attorneys at Caruso Law Offices, P.C. will handle all aspects of the legal process, enabling you to recover from your injuries. Our goal is to ensure you receive fair compensation, so we are ready to perform such tasks as:
Gathering evidence regarding fault;
Obtaining your medical records as proof of your injuries;
Preparing all claims forms for the insurer;
Negotiating settlement with the insurance company;
Filing a lawsuit;
Handling pretrial matters, including discovery, motions, and depositions; and
Representing you in court during a trial.
Set Up a Consultation Carlsbad Car Accident Lawyer
To learn more about how we support your rights after a traffic crash, please call Caruso Law Offices, P.C. You can set up a free case review with a member of our team by calling (505) 384-7865 or visiting our website. Our Carlsbad car accident attorneys represent clients throughout Eddy County, and we look forward to assisting with your legal remedies.