Top New Mexico Auto Accident Lawyer Handling Fender Bender Claims
At Caruso Law Offices, P.C., our Albuquerque fender bender accident attorney is an experienced, dedicated advocate for injured victims. Even without significant vehicle damage, a fender bender can still result in serious injuries. If you or your family member was hurt in a rear end crash, we are ready to help. For a free, no obligation consultation with a New Mexico auto accident lawyer, please call us today.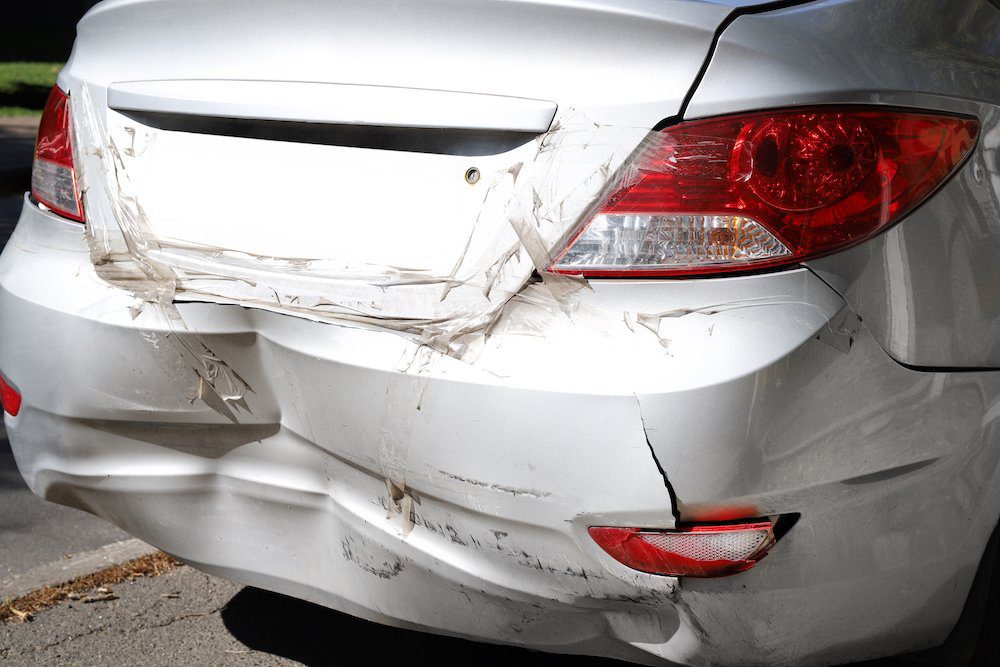 Common Causes of Fender Benders in New Mexico
The term fender bender is generally defined as a relatively minor vehicle collision. Of course, even minor crashes can still require costly vehicle repairs. Beyond that, a fender bender can result in serious injuries. You cannot always tell how bad an accident is by simply glancing at the vehicle damage. In some cases, a seemingly minor fender bender can cause a person severe, long-term physical trauma. A rear end collisions such as this can happen for many different reasons, with some of the most common causes being:
Speeding;
Running stop signs;
Running red lights;
Failure to yield;
Tailgating;
Distracted driving; and
Intoxicated driving.
Do I Need a Car Accident Attorney for a Fender Bender?
One of the most common questions that people have after a rear end collision is: Do I actually need to hire a car accident lawyer? The answer depends entirely on the specific circumstances at hand. Many minor fender benders can be handled without professional legal representation. As an example, if your vehicle sustained minor damage, you were not hurt in the crash, and your insurer is cooperating, you will not need to hire a lawyer. On the other hand, you should consult with an attorney if:
You were seriously injured in the crash;
You had to take time off from work to recover from the accident;
You are in a dispute with the insurance company; and
Any rear end collision with a truck that could have been caused by FMCSA violations.
During a free, no obligation initial consultation, our New Mexico auto accident lawyer will review your case and let you know if you can benefit from hiring an attorney at all. If your case can be effectively resolved without a lawyer, we will tell you.
Compensation for Injured Victims: Fender Bender Accident
Recovering full and fair financial compensation for a fender bender accident can be challenging. As vehicles often have relatively modest damage, insurance companies may try to downplay your injuries. We will help you get justice. At Caruso Law Offices, P.C., our New Mexico fender bender accident lawyer is focused on helping clients maximize their compensation. Depending on the nature and severity of your injuries, you may be eligible to recover compensation for:
Vehicle repairs;
Emergency room care;
Medical bills;
Lost wages;
Pain and suffering;
Disfigurement; and
Long term disability.
Contact Our Albuquerque Fender Bender Lawyer Today
At Caruso Law Offices, P.C., our New Mexico car accident attorney is committed to delivering expertise and results to clients. If you or your loved one was hurt in a fender bender collision, we can help. To set up a free, confidential case evaluation, please contact our law firm right away. From our offices in Albuquerque and Rio Rancho, we represent auto accident victims throughout New Mexico, including in Bernalillo County, Sante Fe County, and Cibola County.