Injured in an Accident? Our Personal Injury Attorney Bernalillo County Can Help
When you think about the numerous safety threats that surround you, it is not surprising to learn that personal injury accidents occur with alarming frequency. According to the US Centers for Disease Control and Prevention (CDC), almost 24 million victims seek emergency medical care for unintentional injuries every year. The most tragic incidents are fatal, killing more than 213,600 individuals annually and making accidents the number three cause of death in America. That's why our Personal Injury Attorney Bernalillo County is dedicated to helping you and your family.
If you were hurt or lost a loved one in an accident, you may find some comfort knowing that New Mexico law provides you with options. Our attorneys at Caruso Law Offices, P.C. will guide you through the legal process to ensure you get the compensation you are entitled to by law. Please contact our firm to schedule a no-cost case evaluation with one of our Bernalillo County personal injury lawyers, and take time to review some background information about your rights.
Accident Victims Can Count on Our Team
Injury-causing accidents are preventable and only occur because of someone else's carelessness, so the applicable theory of liability is negligence. You must prove that you were hurt as a direct result of the at-fault party's failure to exercise reasonable care. Our firm handles a wide range of personal injury cases based upon negligence, including:
Car accidents, including those caused by drugged or drunk driving, failure to yield, speeding, and distracted driving;
Truck crashes, which involve some of the same issues as auto collisions and many additional complications;
Motorcycle, bicycle, and pedestrian accidents;
Any incident that causes serious, catastrophic injuries or permanent disability; and
Wrongful death claims, which provide surviving family members with rights after a loved one dies in a personal injury accident.
Legal Process in Personal Injury Claims
In most cases of motor vehicle crashes or other accidents, the at-fault party will carry liability insurance to protect its interests. Therefore, filing an insurance claim will be your first step in the legal process. If the insurer will not pay sufficient compensation, you will need to take the case to court. You need to contact our personal injury attorney Bernalillo County.
At Caruso Law Offices, P.C., our Bernalillo County personal injury lawyers are dedicated to supporting you throughout the legal process. We aim to ensure you obtain full compensation for your losses, which generally fall into two categories:
Economic damages, including medical costs, lost wages, and out-of-pocket expenses related to treating your injuries; and
Noneconomic damages, which are more subjective and personal to the victim. This category includes pain and suffering, emotional anguish, losses that impact your personal relationships, and diminished quality of life.
Get Legal Help from Our Personal Injury Attorney Bernalillo County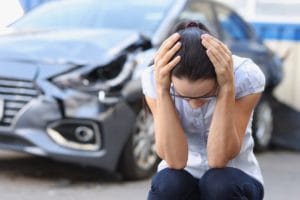 As you can see, accident cases can be more complicated than you expect. Instead of putting your rights at risk, count on our team Caruso Law Offices, P.C. to seek all available legal remedies. Our Bernalillo County personal injury team supports clients throughout the region, including Cibola, Valencia, Torrance, and Santa Fe Counties, so we are prepared for challenges. Please call (505) 384-7865 or go online to schedule your free consultation today.