We Stand Up to Truck Companies When They Injure Innocent People: Call Our Belen Truck Accident Lawyers
New Mexico relies on large commercial vehicles to connect its economy to the rest of the United States. These large trucks, called "big rigs," "semis," or "tractor-trailers," haul goods around the country and can be seen racing along the highways all hours of the night. If you are hurt in an 18-wheeler wreck, you need to rely on the Belen truck accident lawyers at the Caruso Law Offices, P.C. for help.
If you were involved in a collision with a commercial truck, you probably will suffer serious damage. Many of these trucks weigh over 80 tons. Someone in a lighter passenger sedan has very low odds of walking away from a collision unscathed. For help making a claim, please contact one of our Belen truck accident lawyers today to learn more about the process.
Why You Need a Belen Truck Accident Lawyer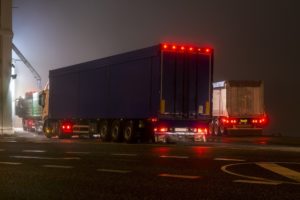 Truck accidents are unique. They raise many legal issues that do not have easy answers, so hiring an experienced attorney is a must. At Caruso Law Offices, P.C., our attorneys understand how the process for receiving compensation in a truck accident differs from other accidents:
There are more possible defendants at fault for the crash. Typically, the driver, truck company, cargo company, mechanics or truck manufacturer could be to blame. You need a lawyer who can carefully sift through the relevant facts to identify the correct party to sue.
Truck companies aggressively defend themselves from claims. Any claim for compensation gets reviewed by an army of lawyers, all of whom are looking for flaws in your case so they can dismiss it or offer very little compensation.
Truck companies perform thorough investigations. You can be sure they will have their own investigators on the scene of the crash within a couple hours. They might even reach out to you to interrogate you.
Evidence is more complex and harder to find. Most trucks today have electronic recording systems, called "black boxes." These systems record important information that could prove critical to a claim. You need a lawyer who understands how to get a hold of this information.
Instead of trying to bring a claim yourself, contact one of our attorneys today to meet. We will review your odds of success.
Compensation for Your Injuries
When another person or entity is to blame for a wreck, you can legally request compensation. Initially, you might try to negotiate a settlement, but if that is not successful, then the next step is to head into our court.
Our Belen truck accident lawyers have obtained compensation to cover the following:
All reasonable medical care to treat your injuries. Medical care can include the cost of surgery, rehab, doctor visits, and prescription drugs.
Reasonably certain future medical expenses to treat your disability.
Lost wages while recovering from the accident.
Lost future wages, if your impairments force you out of your job.
Cost to repair your vehicle and any other damaged property.
Pain and suffering
Mental anguish or emotional distress
Disfigurement
The amount of money our clients receive depends on many factors. You should meet with a Belen truck accident lawyer to review the specific facts of your case.
New Mexico Laws Regarding Truck Accidents
Various laws govern personal injury cases like truck accidents. One of the most important is the statute of limitations. This law requires that accident victims file a lawsuit within 3 years of the date of the accident. Any delay will cause a judge to toss a lawsuit out of court for being untimely.
Another relevant law is New Mexico's comparative fault statute. Under its terms, an accident victim can sue even if they are partially to blame for the truck accident. However, any financial recovery gets reduced by the victim's percentage of fault. So if you suffered $400,000 in losses but were 50% to blame, the maximum you can receive is $200,000.
State and federal laws also tightly regulate how truck companies operate. Many of these laws or regulations were passed for public safety purposes, such as "hours of service" regulations which strictly limit the amount of time a driver can spend behind the wheel each week. Other regulations require that truck companies perform drug and alcohol testing on drivers who are involved in an accident. When truckers or truck companies violate these rules, they open themselves up for liability.
Speak with a Belen Truck Accident Lawyer
The lawyers at Caruso Law Offices have assisted many people in the days following a truck accident. Our team is ready to help in any way we can. The sooner you call, the faster we can begin pulling together your claim for compensation. Call (505) 384-7865 today to schedule a free consultation.