Vehicle accidents continue to be a top cause of fatalities and injuries in the US, and you can get a grasp on the extent of the problem by reviewing some basic statistics from our Alamogordo car accident lawyers. According to the New Mexico Department of Transportation (NMDOT), there are more than 48,000 traffic collisions in the state every year. Almost 450 people are killed and another 20,500 wounded in these incidents, many of which are the result of driver negligence.
If you were hurt or lost a loved one in a car accident, it is important to know that you have important rights under New Mexico law. You may qualify to recover compensation for your losses, and our compassionate and experienced bodily injury team at Caruso Law Offices, P.C. can help with your legal remedies. Please contact our office to set up a no-cost consultation with an Alamogordo car accident lawyer who will provide additional details after reviewing your circumstances. A summary of the relevant laws may also be informative.
Liability in New Mexico Auto Crash Cases
Fault in most motor vehicle collisions is based upon the legal concept of negligence, which means more than just causing an accident but recklessly or careless causing a preventable accident. To prevail in your claim, you must prove four essential elements:
The other motorist had a legal duty to exercise reasonable care when driving;
That person breached this duty through unsafe conduct behind the wheel;
The breach of legal duty was the direct cause of the accident in which you were injured; and
You suffered losses because of the crash.
Some examples of negligence include speeding, running red lights, failure to yield, and other violations of traffic laws. Drunk and distracted driving are also contributing causes that increase the potential for serious crashes.
Seeking Compensation After a Collision
Because New Mexico motorists are required to carry auto insurance, the first step is filing a claim under the at-fault driver's policy. In some cases, it may be possible to settle your claim, and Caruso Law Offices, P.C. will advocate on your behalf during negotiations. Insurers are for-profit businesses that look out for their own financial interests, not yours. We are aggressive in dealing with insurance companies, so we will ensure you recover a fair amount as compensation.
If the insurer refuses to pay, our Alamogordo car accident attorney will take your case to court. Our objective is to obtain full compensation allowed by law, including:
Medical costs for treatment;
Your lost wages, if you were unable to work after the crash;
Pain and suffering;
Emotional distress;
Losses based upon how your injuries impact your personal relationships;
Amounts representing diminished quality of life; and
Many others.
Contact an Alamogordo Car Accident Lawyer to Learn More About Your Options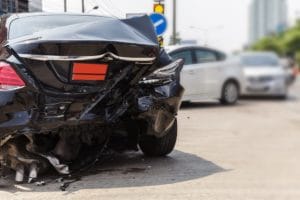 For more information on your rights and remedies under New Mexico auto collision laws, please contact Caruso Law Offices, P.C. Individuals in Otero County can schedule a free case review by calling (505) 384-7865 or visiting us online. Our Alamogordo car accident attorneys can provide customized advice after discussing your circumstances.