Understanding the 10 Types of Truck Accident in New Mexico: Damages and Liability Explained by Our 18-Wheeler Accident Lawyer in Albuquerque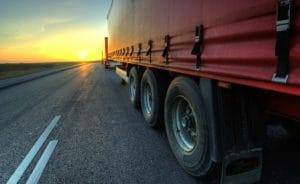 Trucking accidents are often catastrophic, leading to serious or fatal injuries. Most of the time, trucking accidents have preventable causes, meaning that these accidents could have been entirely avoided had the driver, trucking company, or other entity exercised reasonable caution. There are many different types of trucking accidents that can lead to serious or fatal injuries. Our 18-wheeler accident lawyer in Albuquerque can handle nearly any type of trucking accident case, including the top 10 types of truck accidents in New Mexico that occur all too often.
That's because, here at the Caruso Law Offices, P.C., we have over 35 years of experience handling trucking accident cases throughout New Mexico. We also have a satellite office now on Ontario, California, where we also handle catastrophic truck wreck cases. Our bodily injury law firm has been successful handling the top 10 types of truck accident causes in New Mexico and California, recovering over $30 million for clients since 2016. To learn more about how we can help you and your family, call our today to schedule a FREE consultation.
Most Common Types of Truck Accidents
Some of the most common causes and types of trucking accidents include the following:
Unsecured cargo - Unsecured cargo is often to blame for trucking accidents. The Federal Motor Carrier and Safety Administration (FMCSA) has guidelines regarding proper securing of cargo, but these rules are not always following. If cargo is improperly secured or unevenly distributed, it can lead to serious trucking accidents.
Driver negligence - Truck driver negligence is another common cause of trucking accidents, leaving victims with serious or fatal injuries. Examples of negligence leading to trucking accidents include distracted driving, unsafe lane changes, aggressive driving, driving under the influence of alcohol or drugs, or driver inexperience amongst other types of driver negligence.
Jackknife accidents - Jackknife trucking accidents occur when the trailer of the truck swings towards the cab, creating an angle between the two parts of the truck. The most common causes of this type of accident includes following too closely behind another vehicle and speeding.
Rollover trucking accidents - Rollover trucking accidents can occur when the cargo is unevenly distributed, if the driver is making too fast a turn, or is not driving safely in accordance with the weather conditions.
Improper truck maintenance - Truck drivers and commercial trucking companies are requires to maintain their trucks at appropriate intervals as well as when a part of the truck is in need of repair. In addition, truck drivers are supposed to inspect their truck prior to starting their journey to ensure that all parts are working properly. Some of the most common issues that can result in accidents related to maintenance include tire blowout, brake failure, or other defective parts.
Fatigued driving accidents - While drivers are required to adhere to certain guidelines set in place by the FMCSA regarding hours of service to prevent truck driver fatigue, there are times when drivers and trucking companies disregard these rules, leading to fatigued driving accidents. Other causes of fatigued driving accidents include sleep apnea and the use of medications that can cause drowsiness.
Rear-end trucking accidents - Rear-end trucking accidents can lead to catastrophic injuries, given the force and size of the truck. Common causes of rear-end trucking accidents include following too closely, aggressive driving, distracted driving, and fatigued driving.
Wide-turn accidents - Trucks are required to exercise appropriate caution when making a wide-turn given the size of the truck. Common causes of wide-turn trucking accidents include failure to check blind spots, failure to use a signal, truck driver fatigue, or lack of knowledge of the route, leading to a lack of appropriate caution. Wide-turn trucking accidents can lead to numerous serious and fatal injuries.
Underride accidents - Given that commercial trucks are higher off of the ground than other vehicles, a smaller vehicle that is traveling behind or next to the truck can become trapped under the truck if the truck suddenly stops. This type of accident often leads to fatal injuries.
Negligence of the employer - Commercial trucking companies are required to ensure that all drivers are appropriately trained, have appropriate experience, a clean background check, and are not under the influence of any drugs. Failure to take appropriate measures can lead to serious trucking accidents.
Were You Injured in a Truck Accident? Call Our 18-Wheeler Accident Lawyer in Albuquerque for Help
All motor vehicle accidents can be physically, emotionally, and financially damaging. If you or a loved one were injured in one of these common types of truck accidents, or if you were injured in any other way, please call our experienced team of 18-wheeler accident lawyers in Albuquerque, New Mexico to learn more about how we can help you and your family after a crash. To schedule your free consultation, call the Caruso Law Offices, P.C. to schedule a FREE consultation by dialing (505) 883-5000.
We handle causes throughout New Mexico, including Las Cruces, Santa Fe, Roswell, Cuervo, Rio Rancho, Clovis, Farmington, Hobbs, Albuquerque where our office is located, and anywhere else throughout New Mexico.  We also have a second trucking accident office in California, serving those in Inland Empire and San Bernardino County, as well as those who have been catastrophically injured or wrongfully killed throughout California.  Please call to schedule for FREE appointment by dialing (505) 883-5000 or contact us through our website's easy to use and convenient contact box available here.